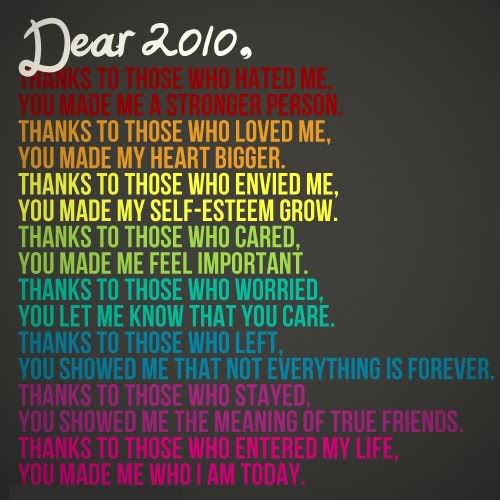 ~~~~~~~~~~~~~~~~~~~~~~~~~~~~~~~~~~~~~~~~~~~~~~~~~~~~~~~~~~~~~~~~~~~~
Goin' Old School Photo Exhibition PERHIMPUNAN
Photo exhibition displaying photos taken from the past 9 years // 2002 - 2010.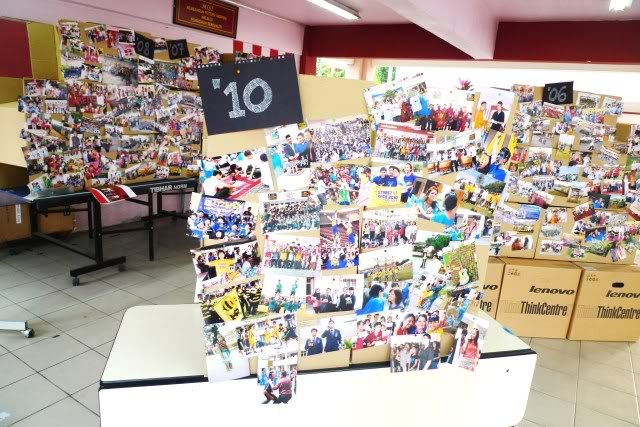 I can't believe it.
In the year 2006, I took my first step into SMK BUD(4) all naive and scared for my first day of class. Not alone, most of my peers similarly shared the same pained expression on their faces.
We were simply all so young and innocent!
Now that high school is over, there's a sudden unexpected impact of muddled feelings;
who can tell what the future holds..?
Actually, that same feeling of being a Freshie struck on Orientation Day in my college.
I only knew of <5 people going for CAL at TCSH. "Everyone else" were either heading to HELP, Taylor's Subang or Sunway UC.
Anyways, I've gone a lil' off topic there. The seniors had a lovely initiative to set up this exhibition. It was a total walk down memory lane. :)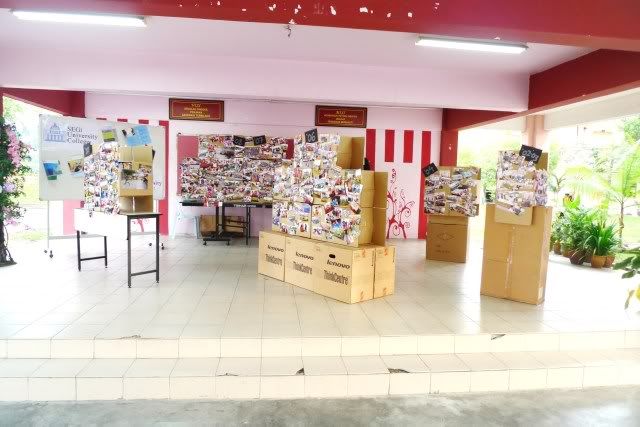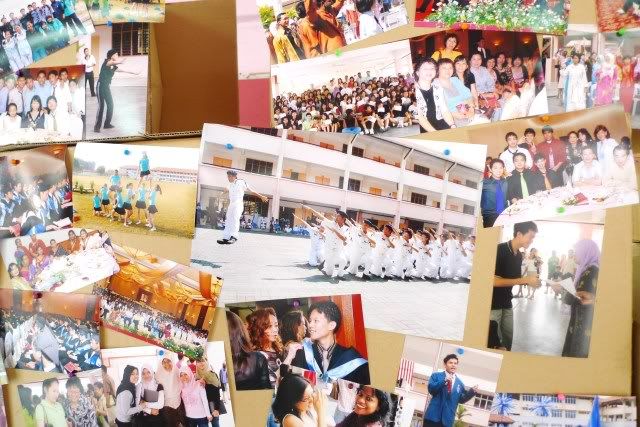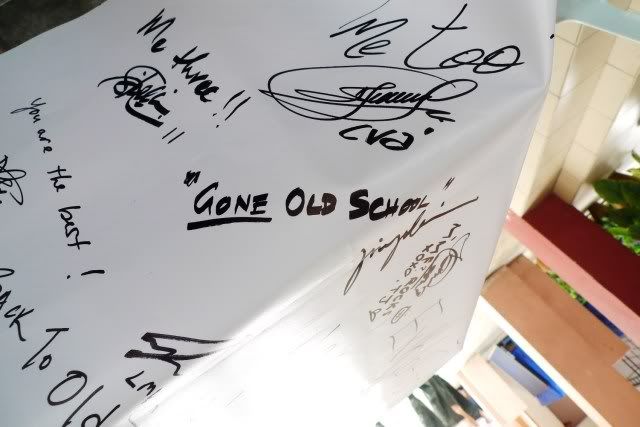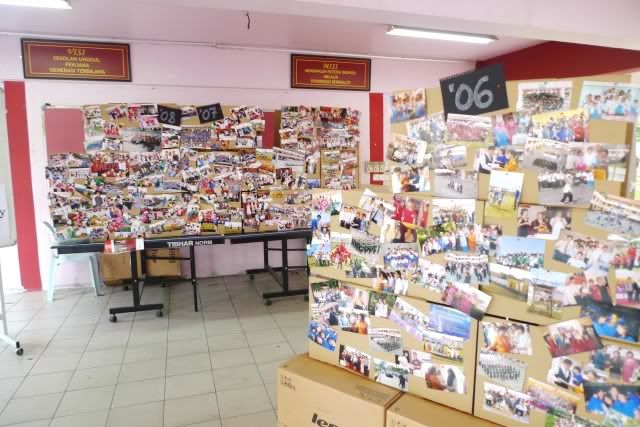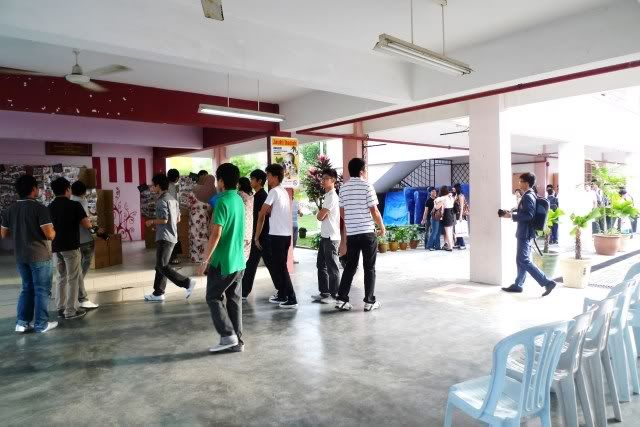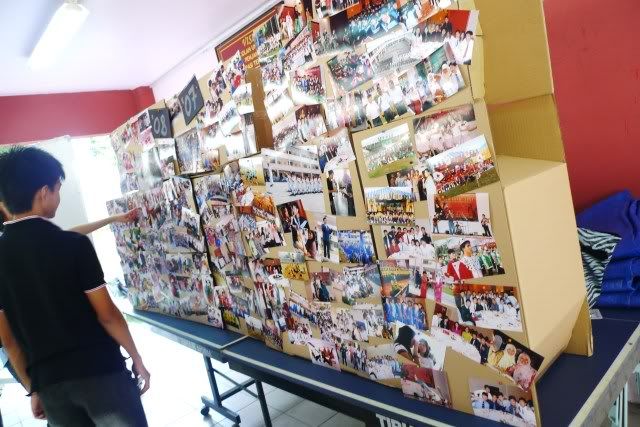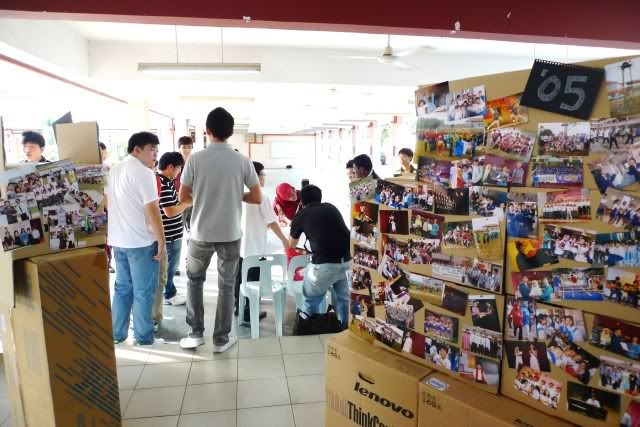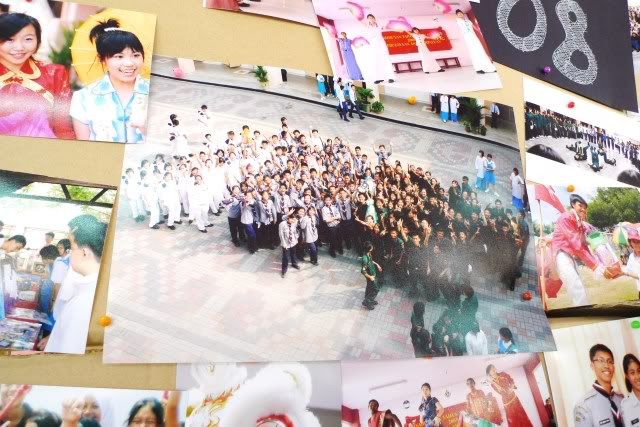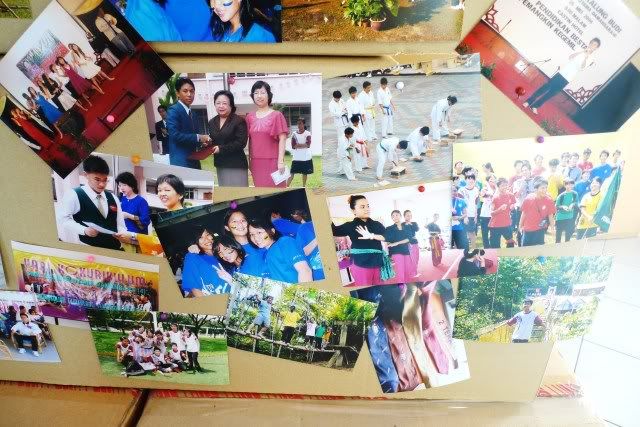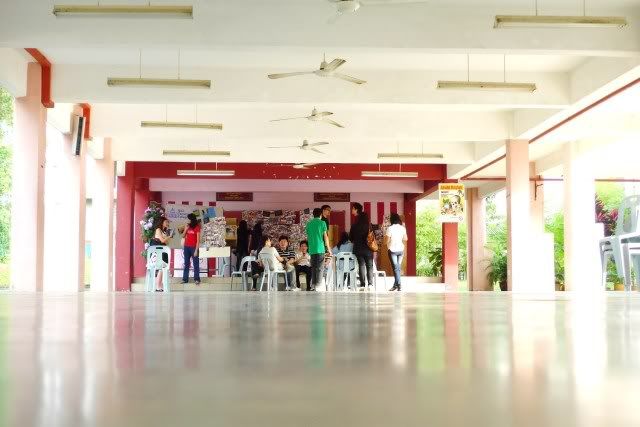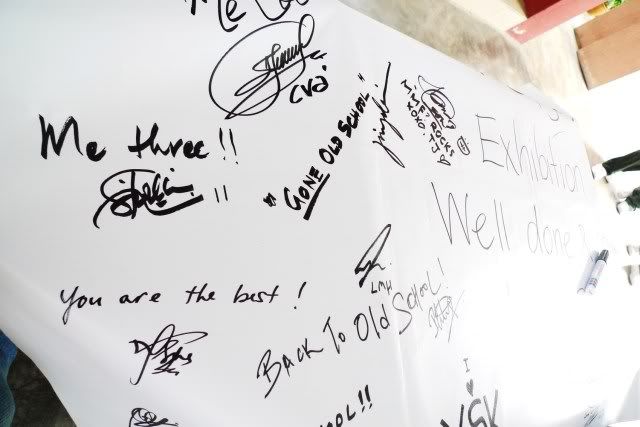 As weird as it sounds, I actually missed my Canteen food, haha!
Here is the Tomyam Yeemee which I've been eating every Friday for recess.
SO SCRUMMY. :)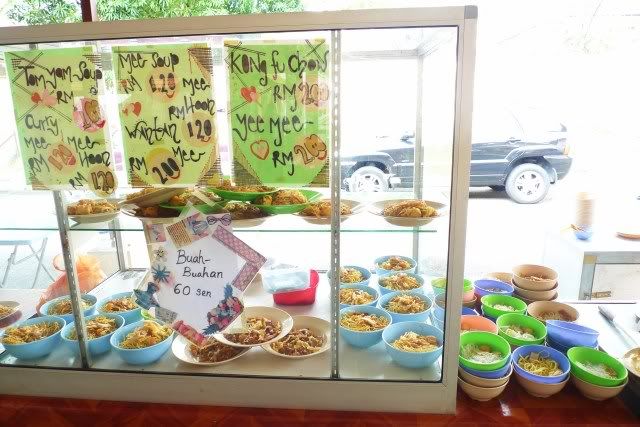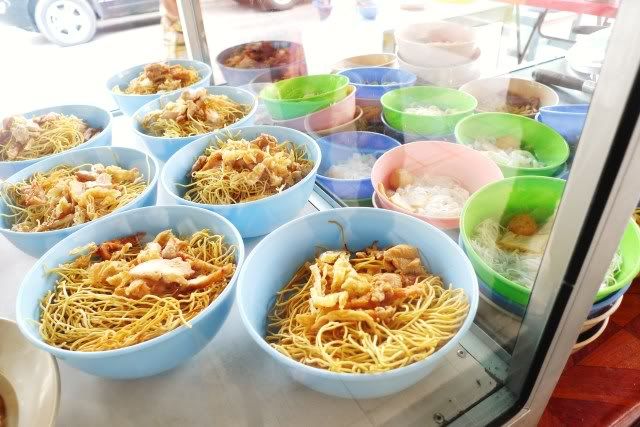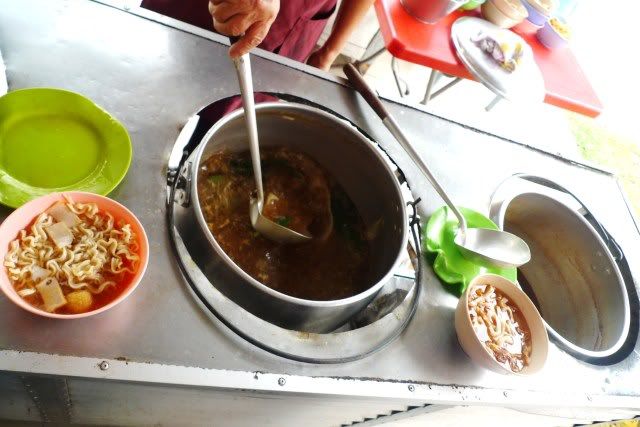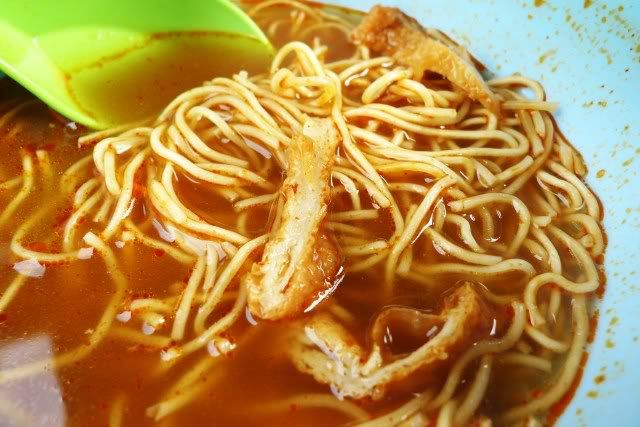 Had a great time visiting the teachers as well with my awesome buds.
Special thanks to my brother from anotha' motha' for the SAT books!
:D
HE'S LEAVING TO SAN FRANCISCO IN JUNE. :'(
And if you're wondering how I survived with Nab's sleeping over, it was the Chopin lol!.
:p
~~~~~~~~~~~~~~~~~~~~~~~
Leslie & Vanessa's Farewell/Joshua's Birthday
Met up with Leslie, Vanessa, Wai Sarn, Jacob, Joshua, Jietson, Nicole & Suo Leng at Sushi Zanmai, OU.
:)
T'was a great session of catching up. Love you guys! If only the others could make it...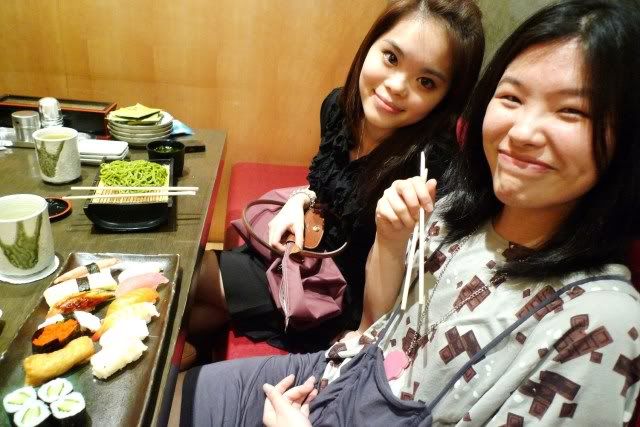 Wai Sarn and Vanessa.
I've not seen Vanessa since AGES since she migrated to Australia. :(
SHE LIVES IN GOLD COAST LIKE ZOMG.
& Wai Sarn works as a P.A for a law firm as a full-time job while waiting for SPM results. How cool is that?!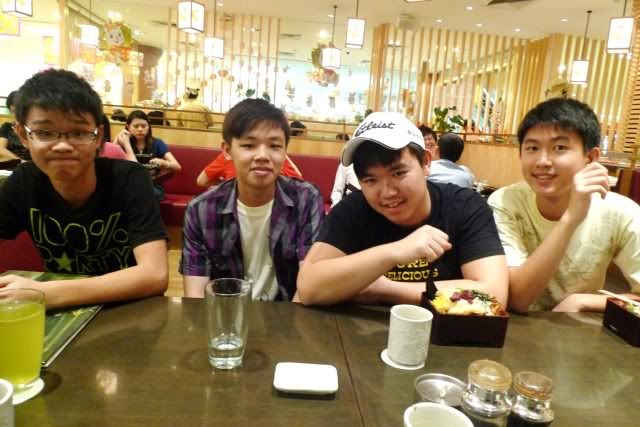 Joshua, Leslie, Jacob, Jietson !
:)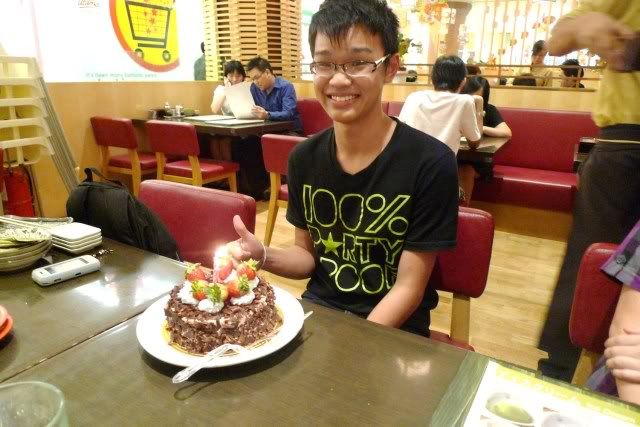 We surprised this goofy dude here with a birthday cake. Happy Birthday crazehhh Joshua. (: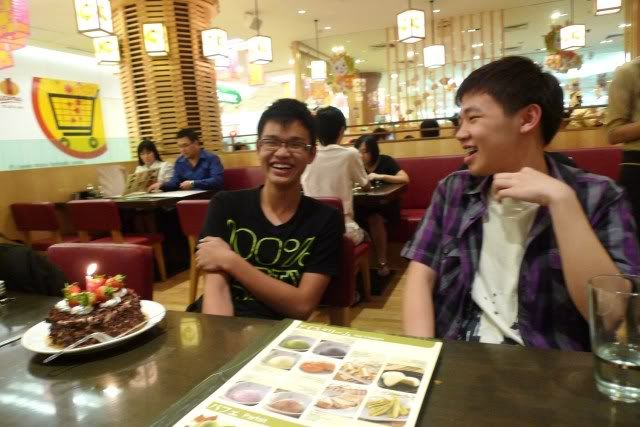 :D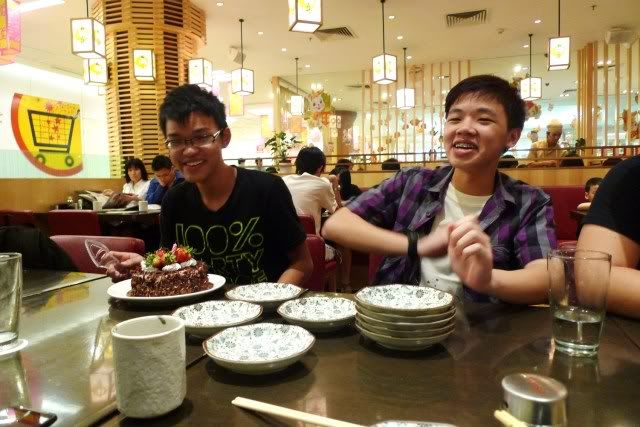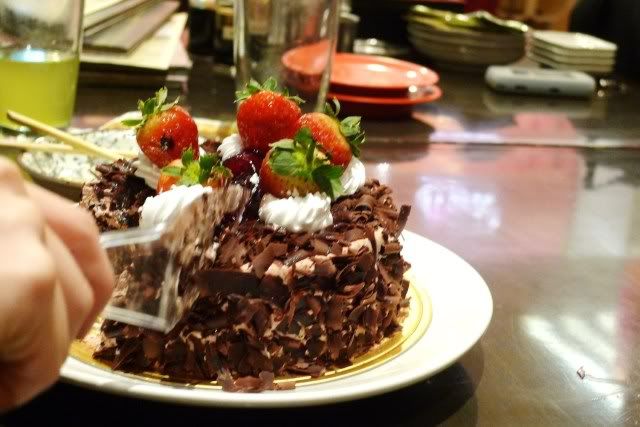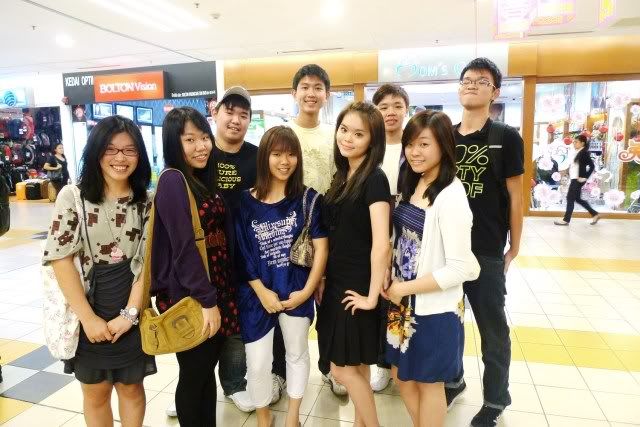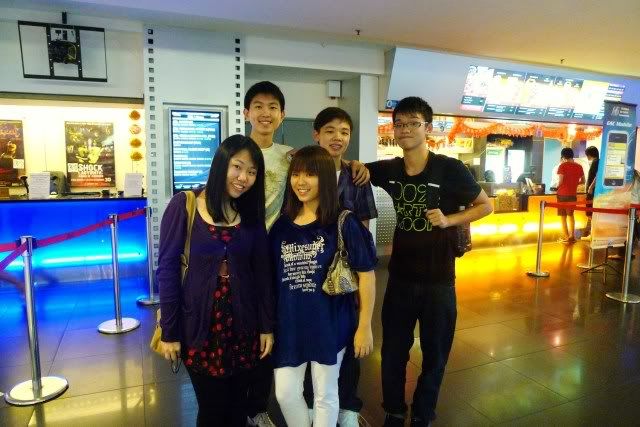 Will miss y'all. :')
**************************************************************
So, today was my first day at college.
My blood was frozen, literally. I bet the campus is like, 10 oc or something!!
Ah. As usual, I had a hard time trying to introduce my name.
It's H-w-e-i-i C-h-i-e-e . :)
I'm taking Cambridge A-levels at TCSH with the subjects Maths, Chem, Phys and Econs.
Not too keen on Physics though, will see how it goes... :\
There's 15 people in my class and only 3 girls haha. We're pretty much close knit lol! :)
Will blog more about college sometime soon I guess.
Time to hit the sack.
Till I bake (and eat!) CNY Cookies,
Bye~