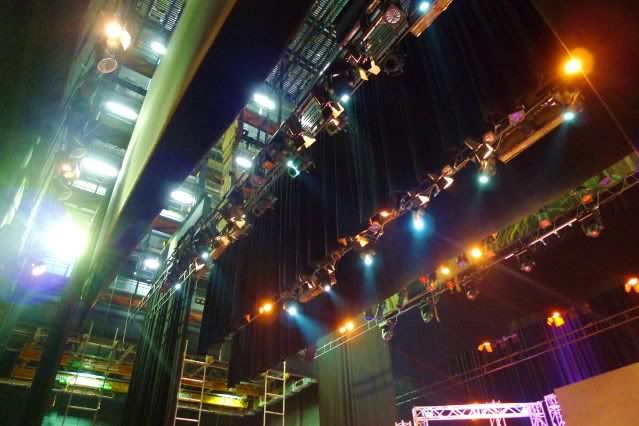 Lights @ Istana Budaya
I've just watched all 3 seasons of Nodame Cantabile.
Why does it have to end? :'(
I love that show!
It's so touching and it makes me love classical music. No wonder there's so many classical music enthusiasts in Japan.
Anyways this holiday haven't been MAX productive, but it's okay.
Well, there's the usual going-out-with-friends, watching movies, shopping, piano, etc.
I'm busy planning my online shop.. and I still need to write a Business proposal to my dad. But I'm feeling lazy.
I've received those clothes samples from the supplier and they're pretty good and HQ. I've even seen some of those going for higher prices compared to Sg.Wang and Times Square.
Heh. Now I'm going to end up buying more for myself than for customers! Eeep.
Not going anywhere for holiday this year. Ah wells. Bumming around at home is rather relaxing too! Managed to catch up on fashion updates and my favorite shows... online.
:D
I'm home alone half the day during weekdays now because my brother is off at the Permata Seni camp with my mum. And my dad's working.
***
Just came back from 1U, running around like a headless chicken.
Who knew it was so hard trying to find white stockings?
Some PS kids needed the stocking, had to go to some specialty sock store. haha.
Oh! And a surprise package came into the mail today.
Thanks Lin-Nette, Sheyon & Wei Li for the lovely cupcake beads bookmark! Lovee it :)
Here's some pictures to add to this otherwise boring post.
Permata Seni Concert

14 December 2010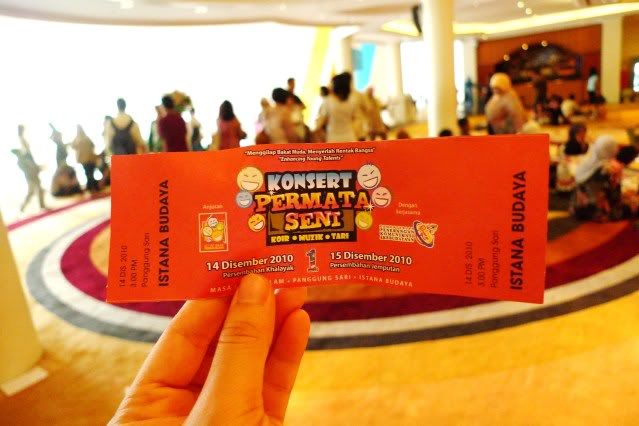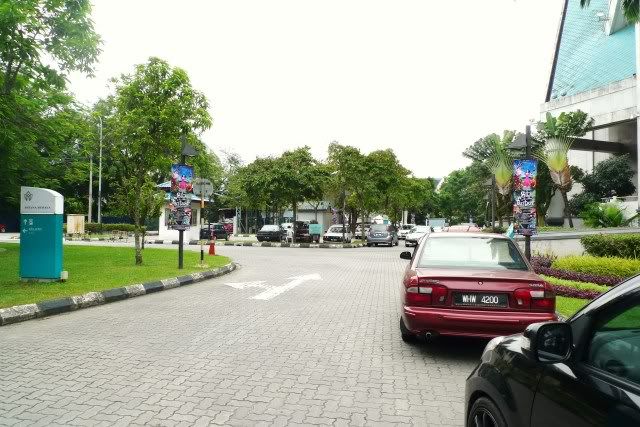 TV people came!
RTM2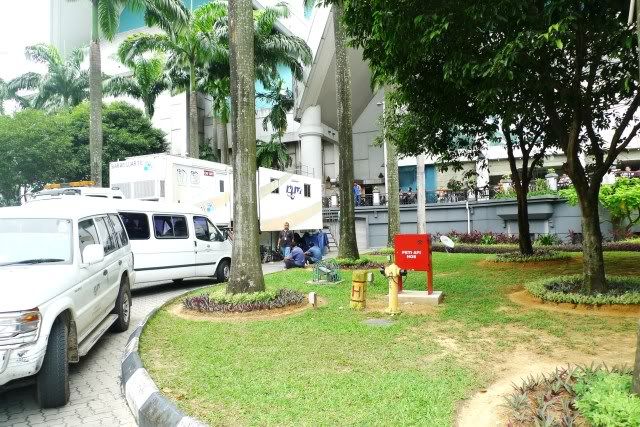 Cute Deco!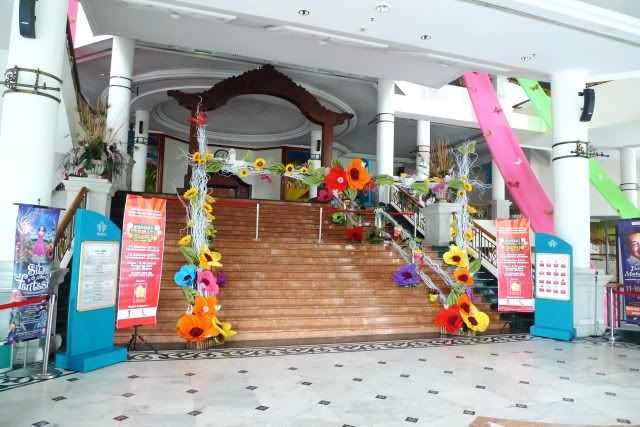 My bro's violin program. Permata Seni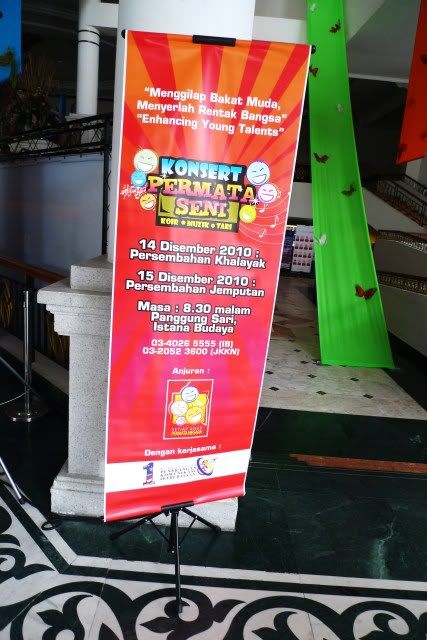 I'm going BACK STAGE in Istana Budaya. ;)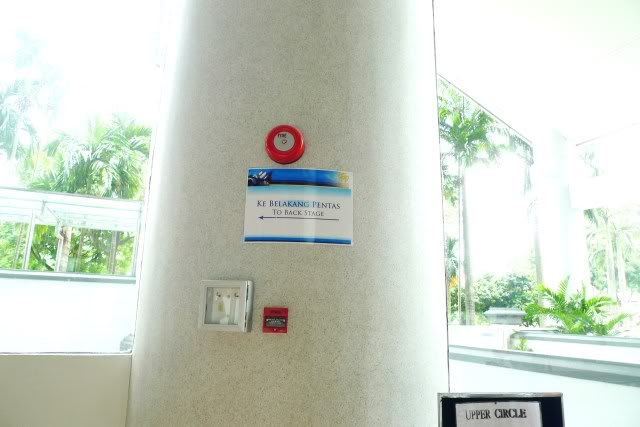 Sorry the pic's a tad too small here! It's their schedules and such.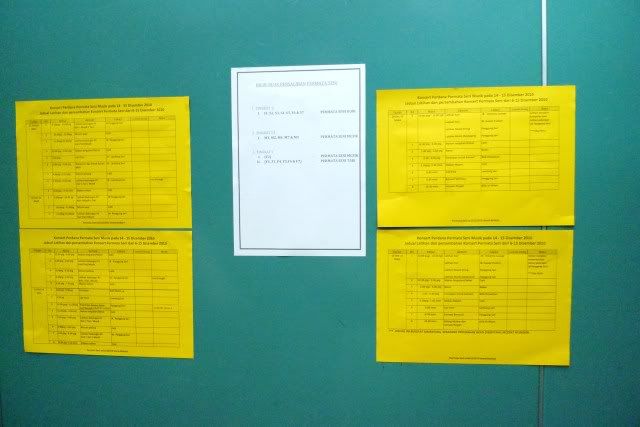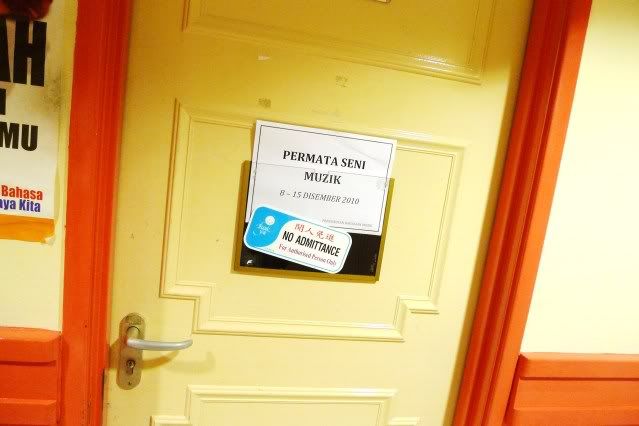 Stage works.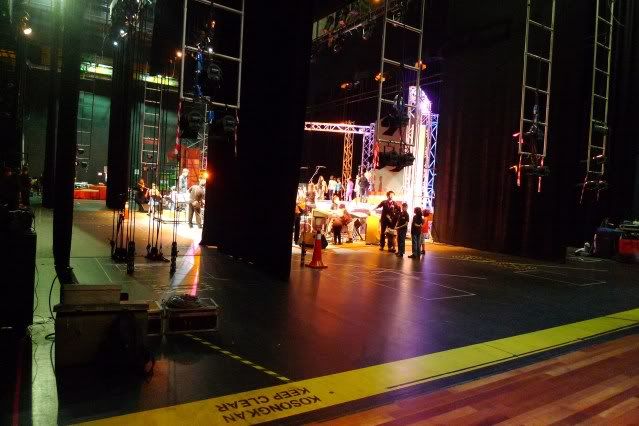 Rehearsals.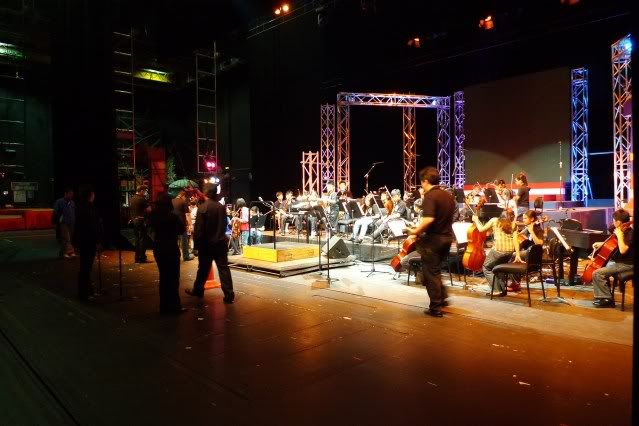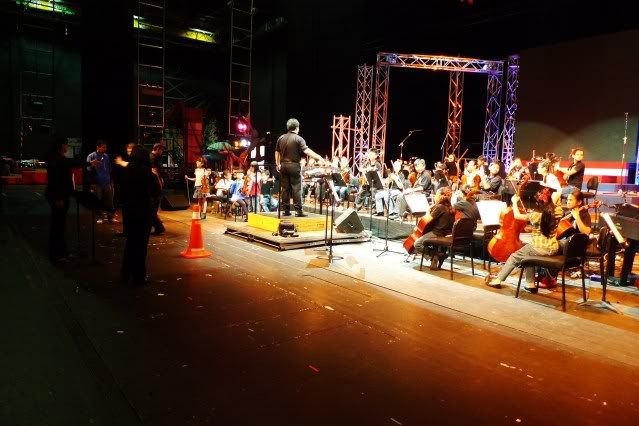 The hall!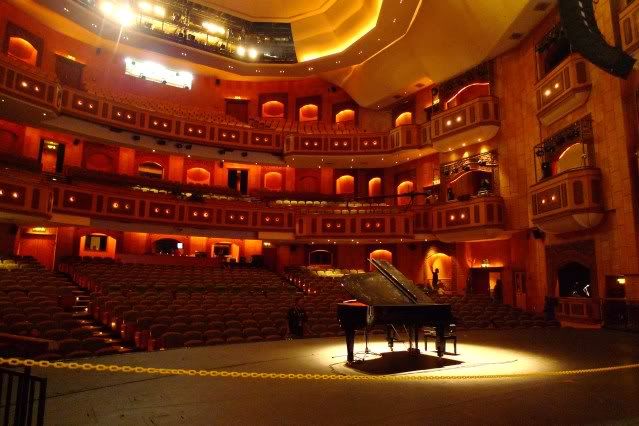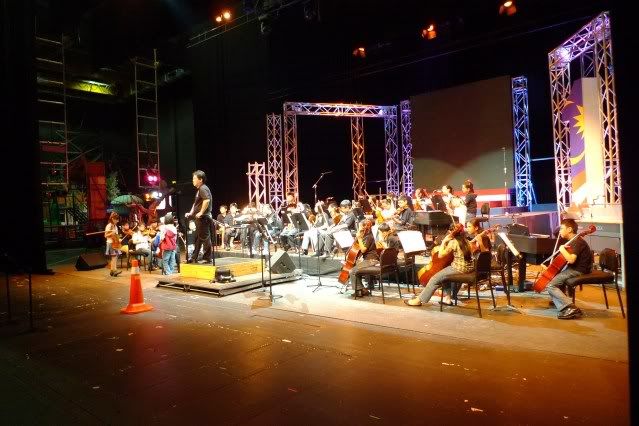 Stage lights!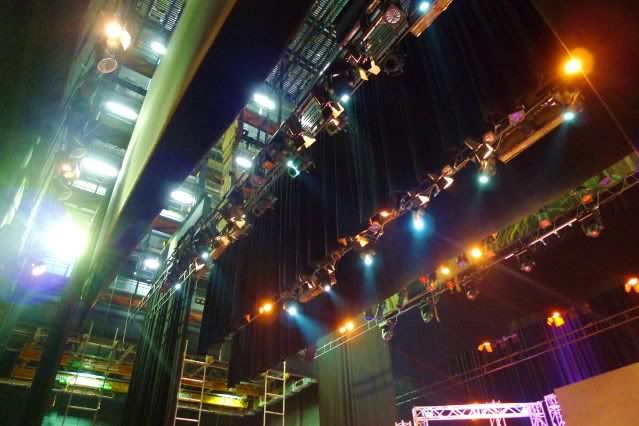 Techy gadgets to make the performance beautiful.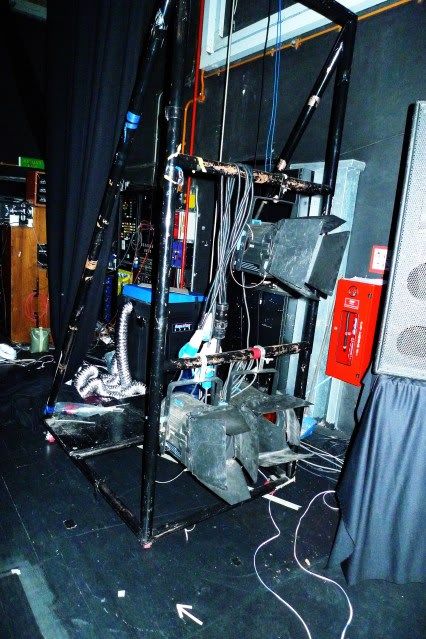 Dangling ladders everywhere.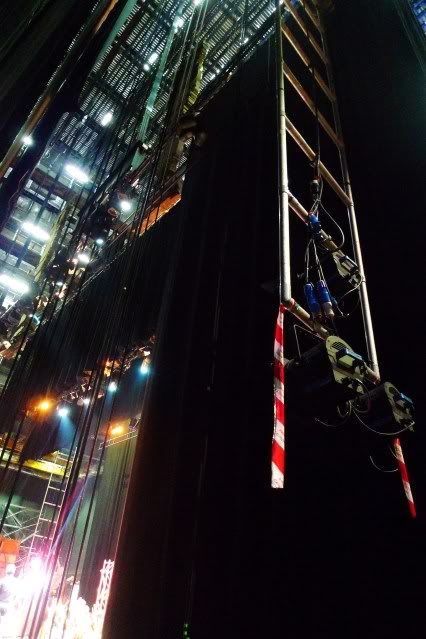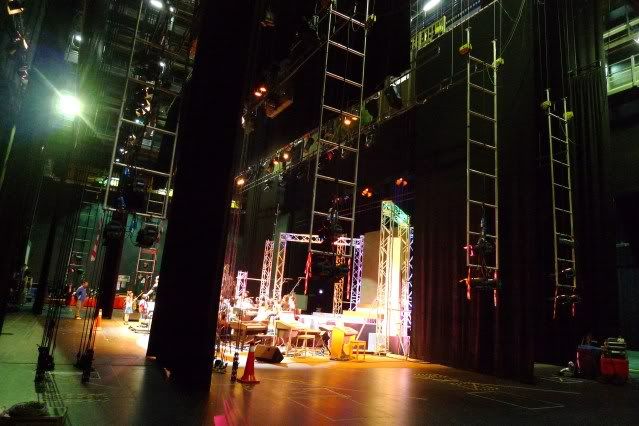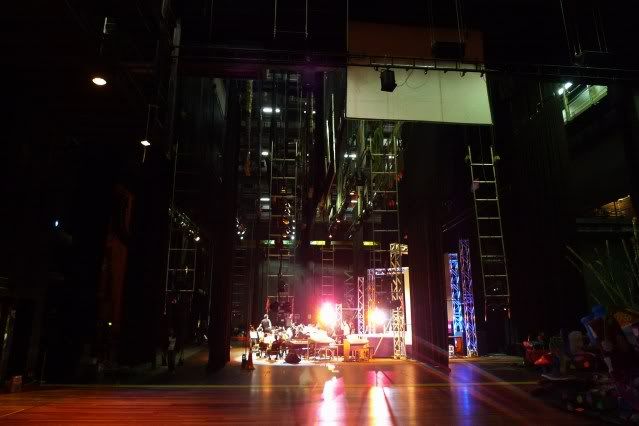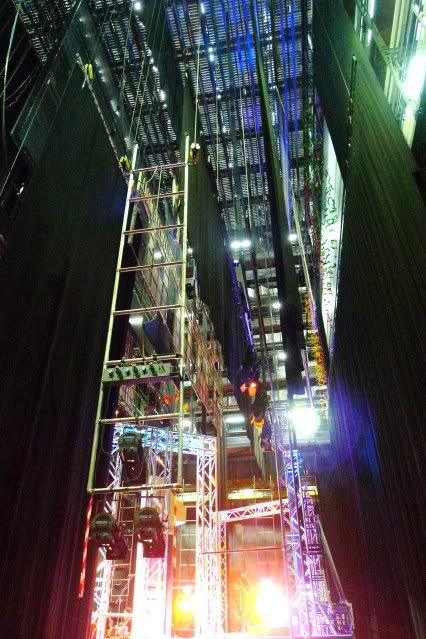 Kids at practice.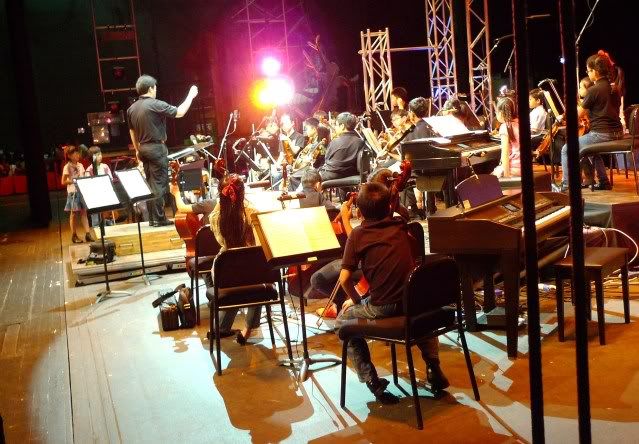 The Queue for the concert at night...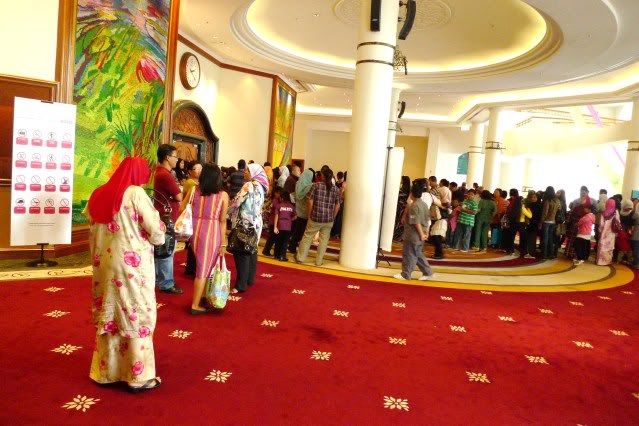 After that, we weren't allowed to take pics anymore.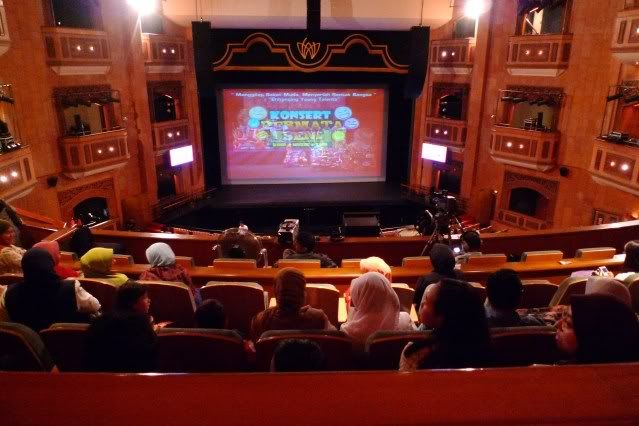 All performers on stage.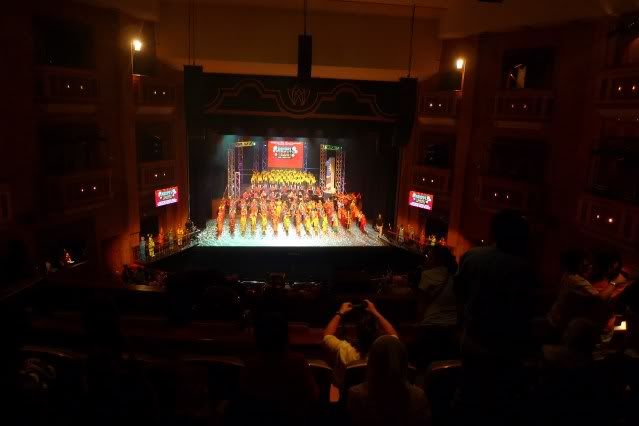 Had some free time while my mum was chatting with the mums of other kids..
Checked out the balancing red egg on the front.
Cool, ain't it? :p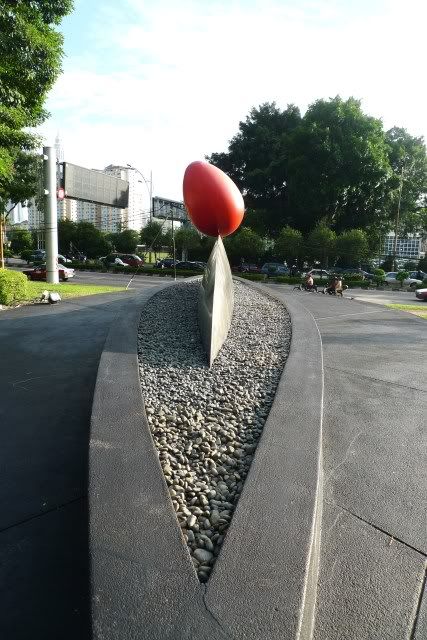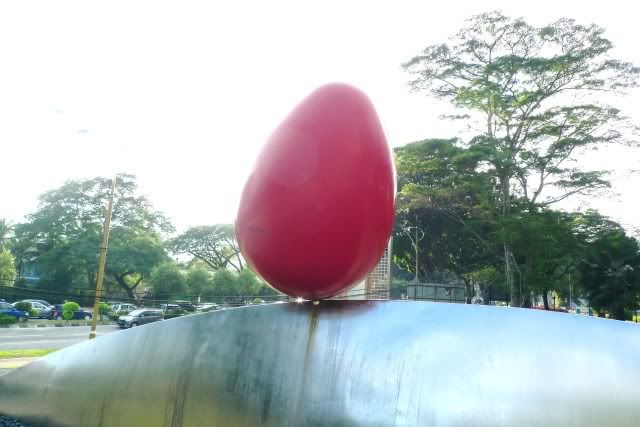 Little kitschy art shop.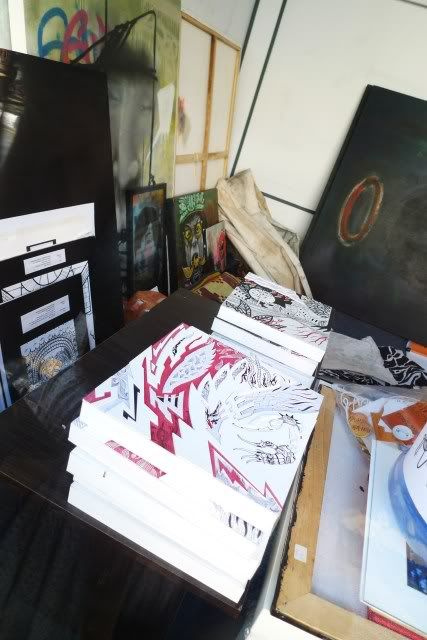 Right next to Istana Budaya is the National Art Gallery.
Didn't actually go in though.
Check out the colorful graffiti.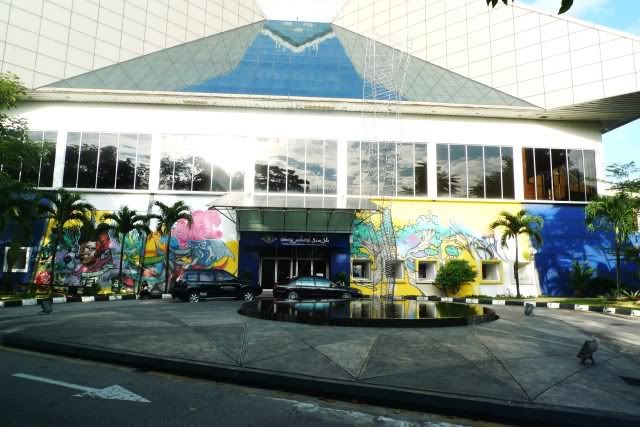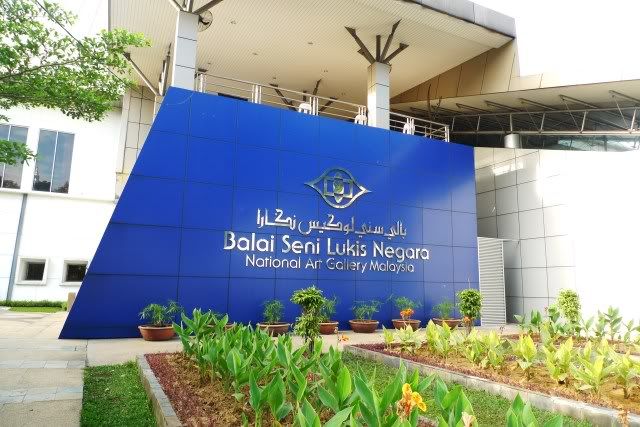 Chris and lil'bro pigging out of food. LOL.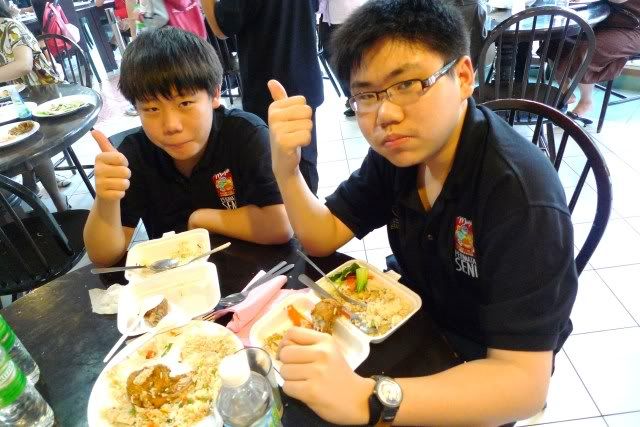 ******************************************
Went out shopping alone in Times Square.
Personal Guard- Dad.
:p
Shopping with friends is fun, but sometimes I do love hunting treasures takin' my own sweet time. ( Too long to make a decision, haha! )
Ate Labanese cuisine that day at Tabush. :D
Menu: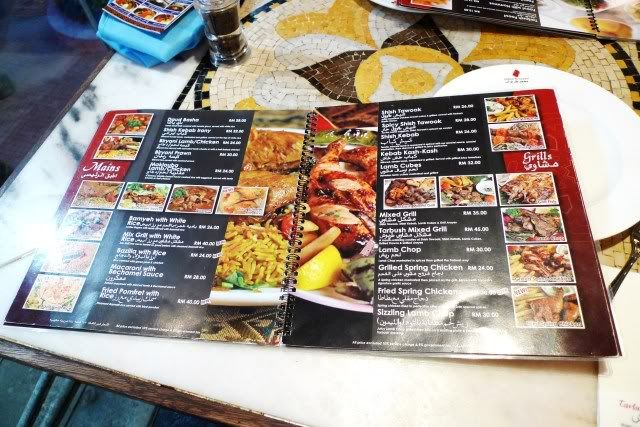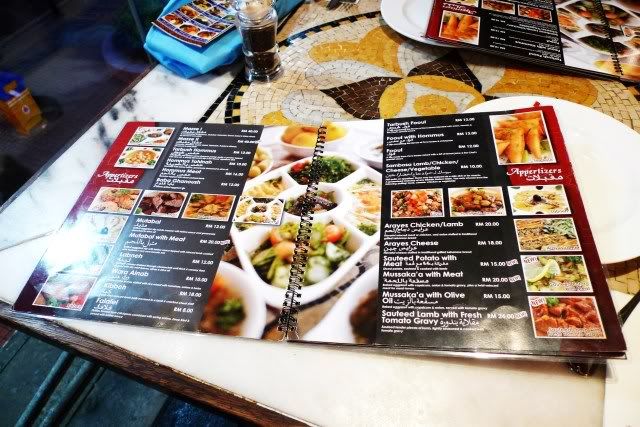 Daddy!! :)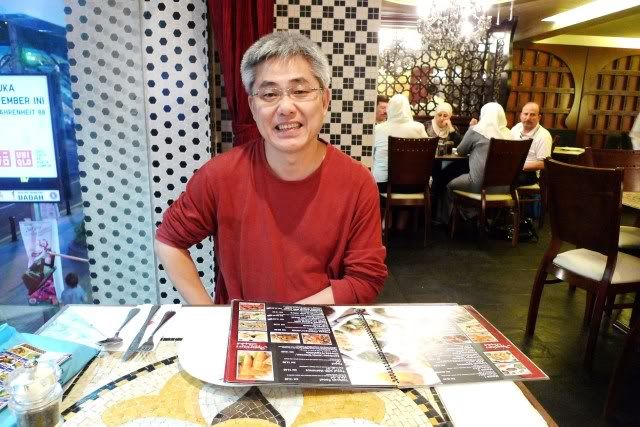 Mezz platter ( Very filling! )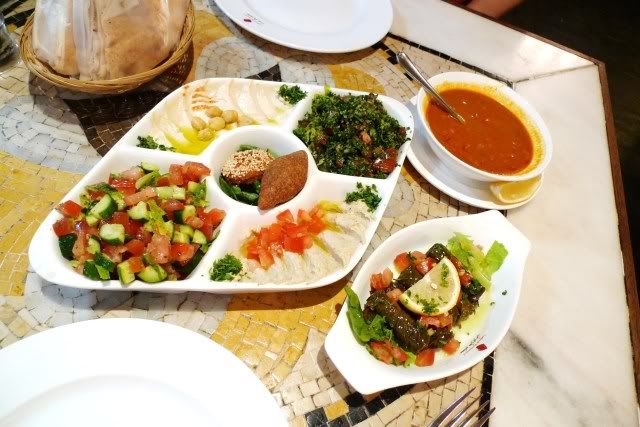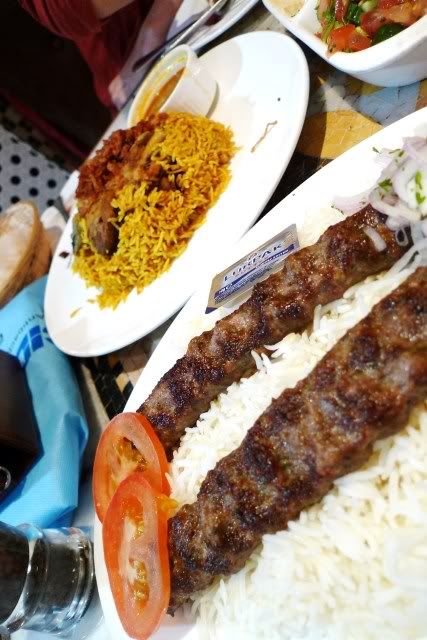 Shish kebab and Bryani Lamb.
Good stuff! The flavors are really refreshing... lots of herb and lemon.
*******************
p.s : I'm embarking on a huge project(s) during the hols.
Will let y'all know only after I'm done with it. haha! ;)
Oh my. I also need to start studying for SATS!
Ah well. Happy Holidays peeps!
Till the weekends.
Bai. ;)