Hi peeps! :)
It's been absolute AGES since I've updated this blog. ;\
Wish there was more time.
It's already mid June. Gasp!
Anyways here's a little update of random things that's been going on.
Pictures! ... because I'm getting too lazy to type.
This annoying kid here got a scholarship to Sri Cempaka International in Cheras.
AND I'm very proud of him. Aww :')
Since I'm his awesomest sister evah, he must learn
Zigeunerweisen by Sarasate
for me.
Because I think that song is total epic-ness. :)
**
Cempaka Box Office Production 2010
Beauty and the Beast
Major event in the school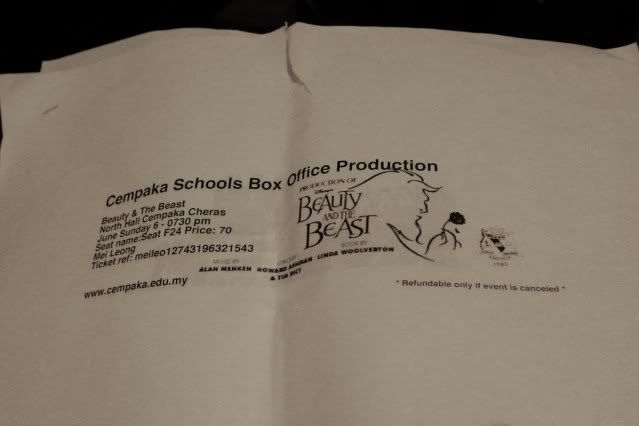 Ticket printed from web
.
Anyways, they had this production going on which is Beauty & the Beast.
Cempaka-ians are big on theater stuff and their famed productions.
Since my bro's in the orchestra, might as well check it out.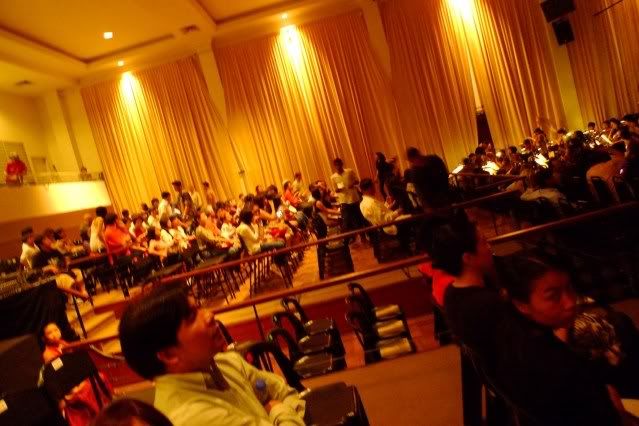 Audience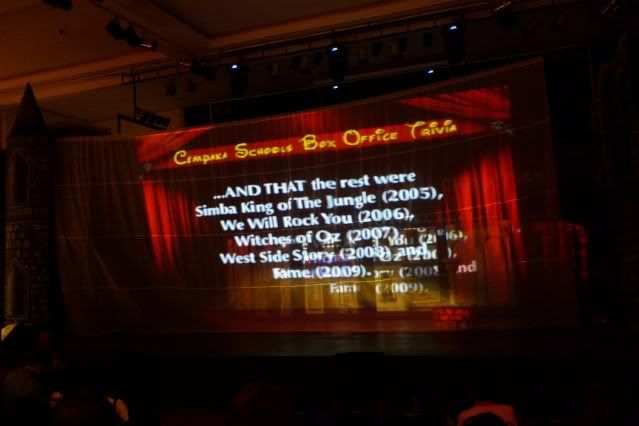 Little did-you-knows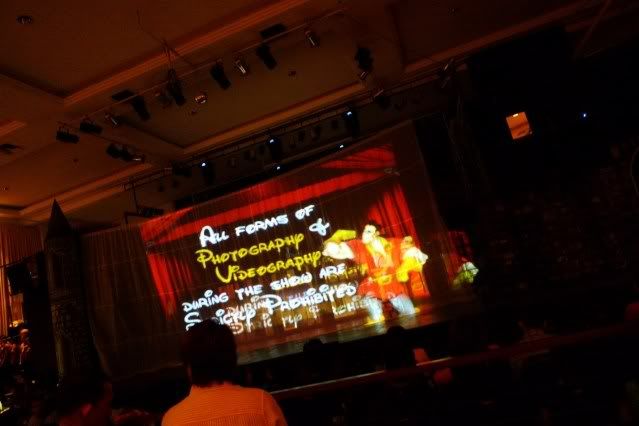 ... AND no more pictures.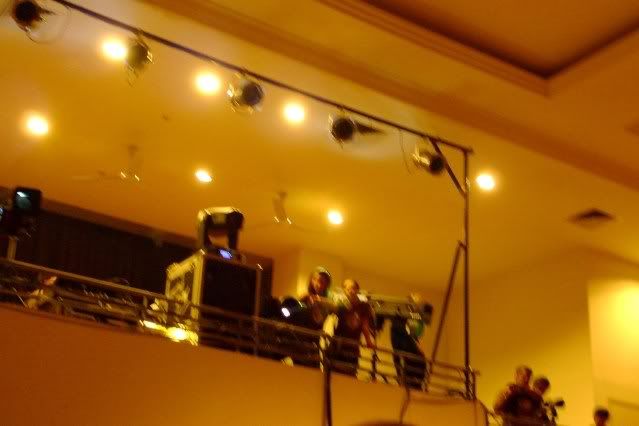 They have all these pro gear and all.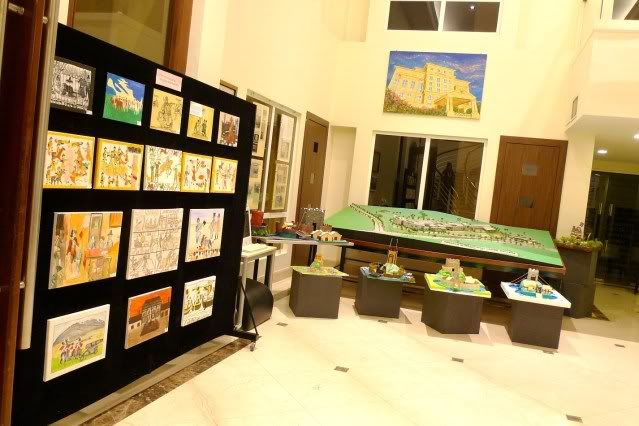 I like that painting of the school! ( The one hung on the wall )
Orchestra team.
I have to say the entire show was really, really good.
The school boasts of having shows comparable to Broadway!
( Not that I've been there, of course. )
But I find that it was very well put together and the actors were pretty impressive ( Especially the guy who played Lumiere) .
And the orchestra was good. :)
.... they had 3 months of practice. lol
I wish I could see it again haha.
***
Amanda Phuah.
AWH I missed you! :'(
Ever since I've left Mr.Gary's am class, I have nothing really to look forward to on Monday & Thursday evenings.
Ah well. Glad we managed to catch up quite abit? :)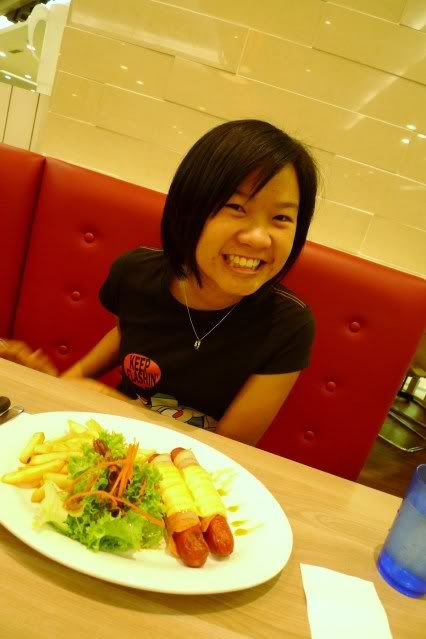 Amanda
huge-cheesy-smiley-face
Phuah.
:D
*****
15th June
Went for the
Taylor's CLIOD
the ( College life in one day ) event
@ Taylors Sri Hartamas for
IB Programme
.
With Nabs. :)
... and Gah! I shouldn't have worn my new grey acid washed studded jeans today.
It was uncomfortable and I looked lala. -.-
It was really an Eye-opener for me, as I'm trying to decide between taking it or Cambridge A-Levels as pre-U courses. We could only choose one programme to go to, so I put IB as the first choice.
So
why IB,
actually?

Disclaimer : The following is what I've learnt & found out from the lecturers & IB students..
In my own words,
Well apparently it's more of a all-round pre-U course that places importance in ALL aspects.
Yes, ALL. Everything that builds character and basically morphs us into better human beings.
Marks are given based mostly on course works, assignments and team projects. And basically we have to write a general report on all of these as well as reflections and stuff.
And... IB students have to be critical and analytical and mustn't be bounded by stereotypes and stuff we take for granted. They have to find our own objections and seek debates, but yet at the same time accept other people's views and opinions.
Plus points:
+ IB students are highly sought after by top universities and recognized by many, many countries including USA, Australia, UK, Canada, Switzerland and...
IVY LEAGUE unis
(omg)!
+ They are also sought after by various international companies of the world.
+ IB (2 year) is longer than A-levels (1.5 year) so if you've scored good marks, you may be exempted from a few early years of the course you wish to study in university.
+ It's good for those uncertain of their careers, as you can take science, art & humanities subjects up to you.
+ Mostly practical work. Less memorizing load.
+ It builts up character, and everyone that comes out ends up more confident, street smart & globally intellectual.
+ You can take up theater and physics or chemistry and music. Choose your own variety. :)
Cons
:
- Course work & projects are tedious because it needs to be accurate & concise.
- Hard to find in colleges because it is uncommon in Malaysia ( Exam orientated!)
- Have to write a reflection for EVERYTHING! ( Kind of like those P.Moral kerja kursus. ._. )
- LOTS AND LOTS AND LOTS AND LOTS AND LOTS AND LOTS of writing.
- Expensive!
Oh well.
It was a good day..
.Was surprised to see Audrey, my English lit classmate, there! :)
There wasn't many people
( only 18, compared to A-levels, which had a whopping number of 70 ) because IB isn't common in M'sia.
Met new peeps from various schools.
Hellow Wai Phun, Min & Kevin!
haha.
Basically those are the new peeps Nabs & I spent most our time with. :)
Since the group was so small, they actually split us to groups of about 6 to have lunch with a members of the student council. haha
We had lunch in the restaurants in Hartamas Shopping Centre ( which is connected to the college). I can't believe there isn't any canteen there. They have vending machines at almost every corner though..
My group ate at some Japanese place. It was okay.
But a tad awkward as everyone was kinda quiet. ._.
And IB is expensive.
An IB student told me it's rm60,000+ sans cost of test & text books.
Gasp.
But I guess if you do well, you could get a high chance of landing yourself into a prestigious university and get a scholarship!
( Which is what most of them did. )
haha.
Ah wells. I don't know how much are the other unis charging for IB, but I do know Taylor's are a tad more pricier than the other colleges.
From research, I've found out these other colleges in Malaysia that offers
Pre-u Programme: International Baccalaureate (IB)
:
* International School of
Kuala Lumpur
, Kuala Lumpur
( Probably most $$$ )
* The International School, Penang - Uplands, Penang
( It's in Penang... :\ )
* Global Indian International School, Kuala Lumpur
* Mara College Banting, Selangor
(MARA CANNOT GET IN, CONFIRMED. ._. )
* Mont' Kiara International School, Kuala Lumpur
( MOST $$$ REQUIRED )
* Sri KDU Smart School, Selangor
(To consider? )
Actually the best place to go is probably MARA because they have been offering that program for the longest time!
Probably much more experienced..
BUT! It's impossible to get in. 'Nuff said.
& Taylor's JUST offered it this year.
._. hmm.
Oh well. Something to consider. Hope you've been enlightened!
(
A-levels is exam orientated.
HOW!.
;o )
Click
this
to read about IB ... in a more concise manner.
:P
*****
Random pics :
Yes, I'm feeling too lazy to blog any further haha.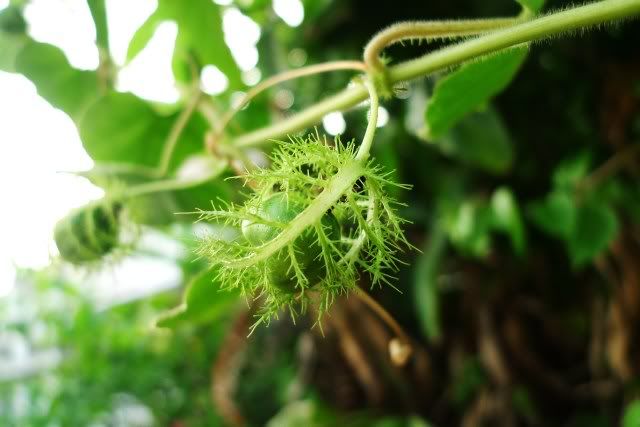 Gooseberry-like "fruits" outside my house.
( Hence my blog title! )
:)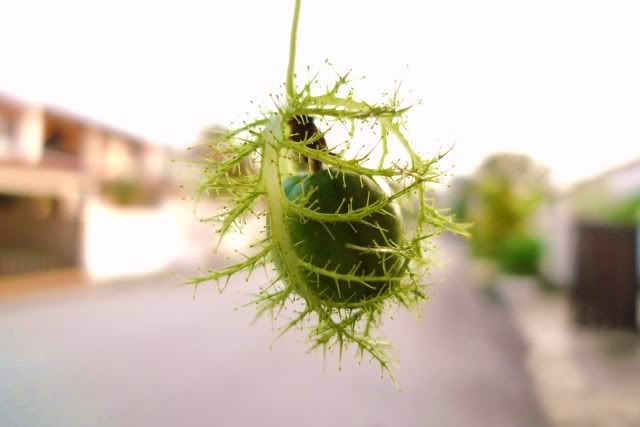 And here's an updated picture of myself.
My hair is finally growing out! :)
*****
Gosh.
"They" are kinda asking me to join their band for the Malam Bakat auditions but I have no time. :(
I don't even know if I can go Malam Bakat this year!
And it's my senior year so I would try my best to avoid missing it..
BUT
. If Malam Bakat falls on the 16th of July
... It can't be helped then.
We'll see tomorrow.
Till I ... find a dandelion to wish on, (
Refer to blog post title again. Hah!
).
Au revior!
:)