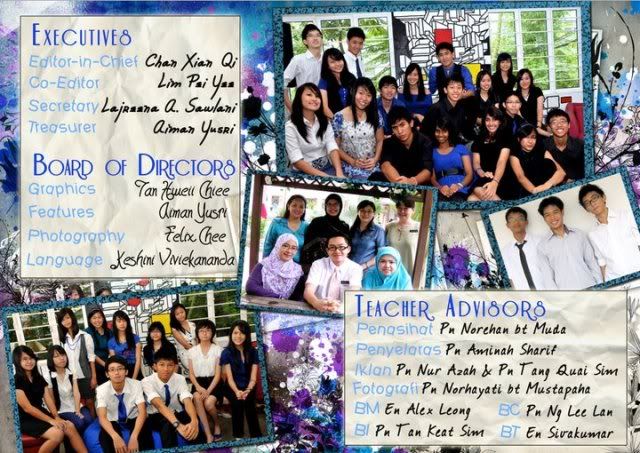 edit (2011)
: Hard work paid off! The Album 2010 was beyond awesome. Especially proud of Graphics! :')
Hehe. I'm so glad everyone liked this place!
.. was hoping no one would go all
o.o
on me when I suggested it.
The theme was electric blue, black & white.
But the theme quite fail lor.
I mean, ... that color
is
pretty uncommon.
The pictures shall do the talking! :)
Haha! PP wasn't open yet so they decided to walk to the opposite office block.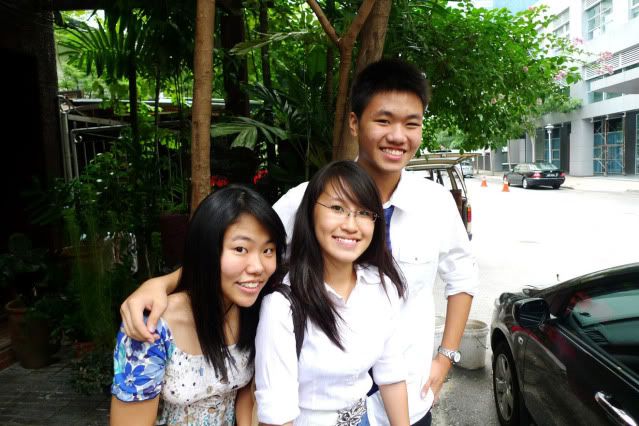 Me, Charis, Daniel.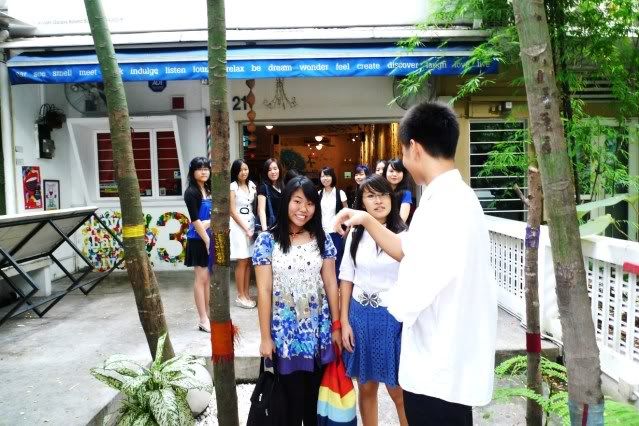 Waiting for them to set up.
Colorful spirally stairs!
Little artsy bits all over the place. :)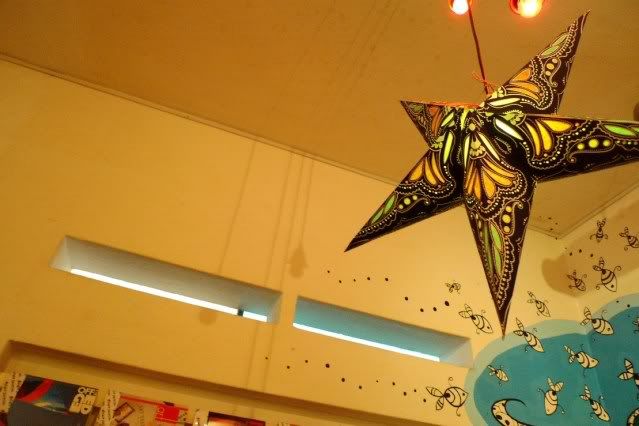 Gorjess star deco!
Creepy alfro merry-go-round pony & a giraffe sliced into halves and
... stuck on the ceiling. ._.
Waiting & chilling upstairs.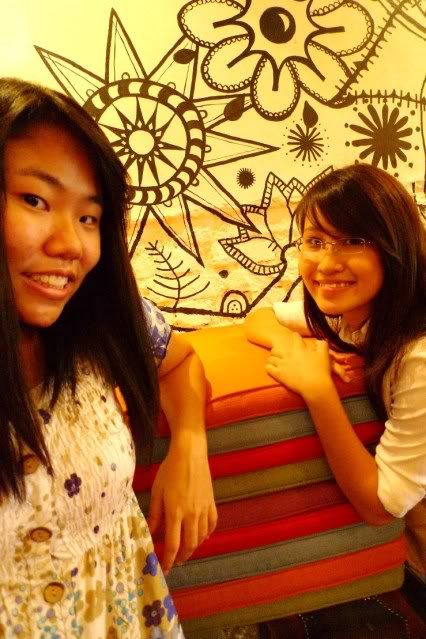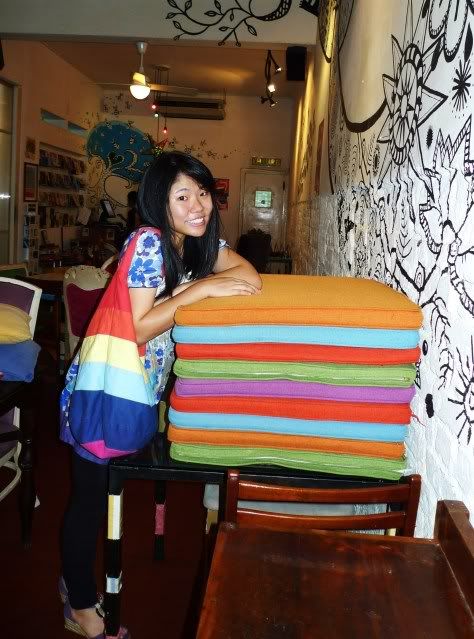 Heehee. Colors! :)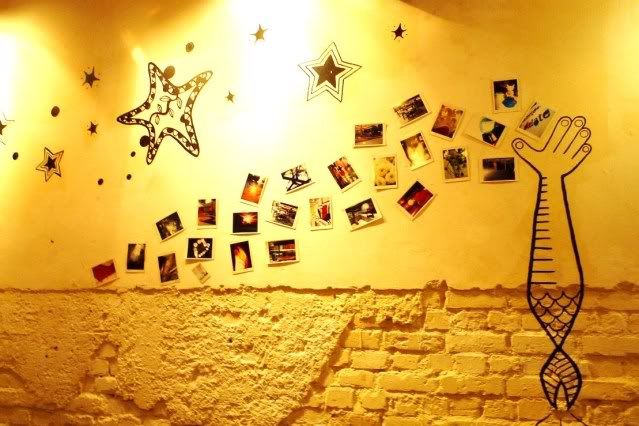 Gorgeous murals on the wall.
They even have board games for you to play with while you dine there!
Graphics Department.
Yez, I is your fairy commanderz. ;)
Xian Ting loves my wand. lol. She wants to turn her sister's boyfriend into a frog or something?
._. Sorry for you, YingQing.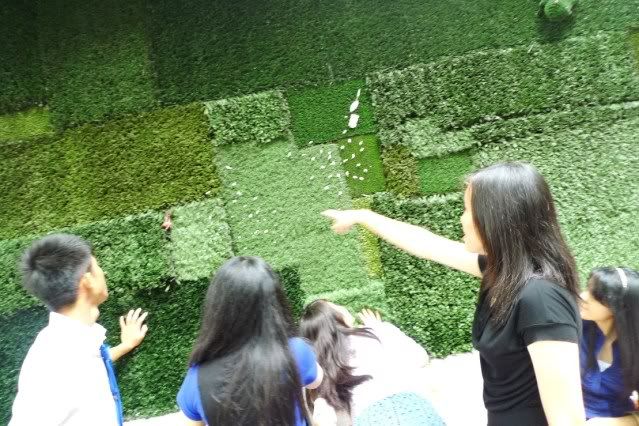 They were intrigued by the odd yet cute grass-lawn-on-the-wall.
Miniature soldiers on the grass! haha.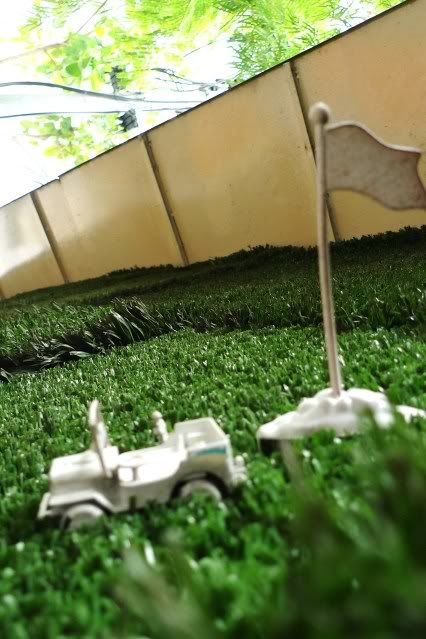 I love their artsy deco & kitschy furniture. :)
Having shots taken.
The photoshoot lasted ages because some people had trouble finding the place..
We had to wait.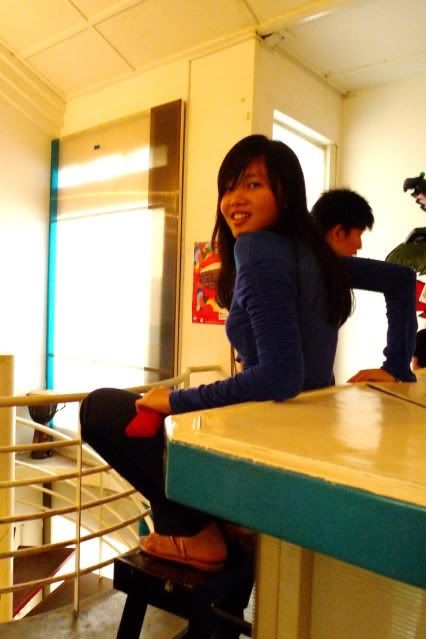 Candid picture of Miss Editor-in-Chief.
Gosh! It's kinda creepy how the alfro merry-go-round pony seems to be staring into the camera ----- with us.
Aiman: "Nooo, not ready yet!"
Jia Tian & Sarah. (:
Xian Ting, Jin Wei, Xin Ning & Wenyi.
Hahahahaa. buncha posers. ;p
Heizel. :)
Charis : " OOOH OOH TAKE A PICTURE OF MEE WITH THISSS!"
Check out the rest rooms here.!
You can never be to sure. :p Need extra extra locks.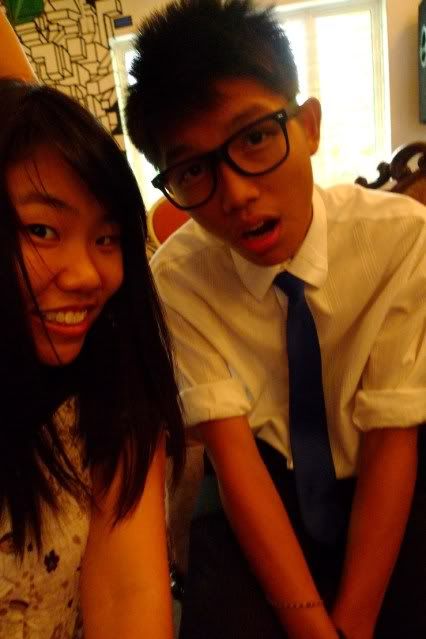 Jin Wei. Mr.15 year old graphics extraordinaire, who looks good in my geeky glasses prop. HA HA.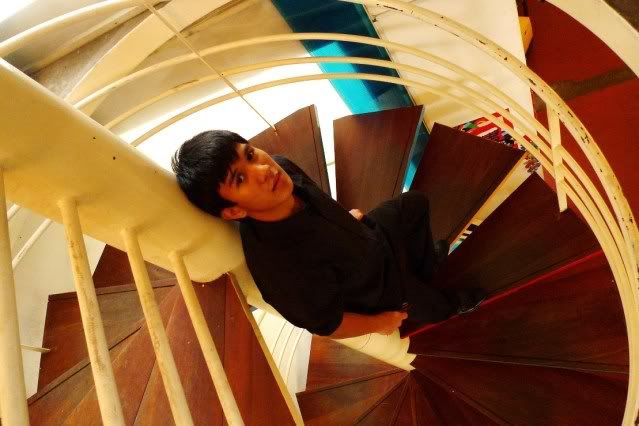 Marwan's always ready for the camera. x)
Isn't it abit too early for alcohol? ;o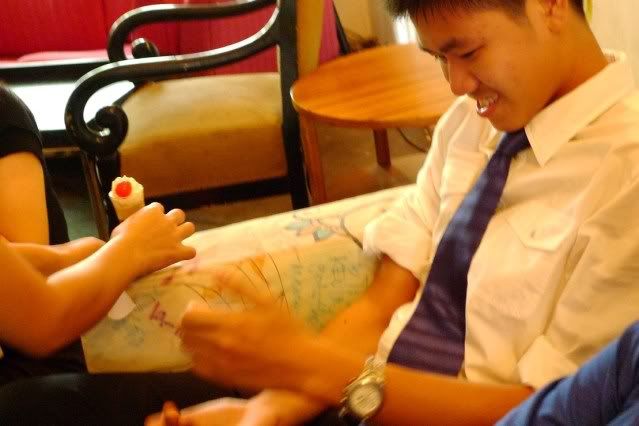 You guys are crazy. pfffft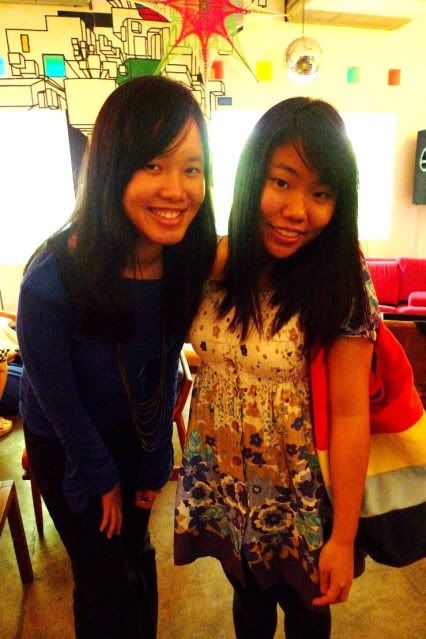 XianQi & I. :)
Sadly we had to rush back immediately after the photoshoot.. :'|
I badly wanted to stay for lunch! But sadly we all kinda had our own respective appointments.
Le sigh.
The photoshoot was reaaaally delayed because we had to wait for some people who where lost coming here. We ended 2 hours later than the supposed ending time. ;(
Ah wells..
In a brighter light, it's another reason to return there.
Thank you, Palate Palette!
:)
Till I get to return there!
Ciao.*
The ride hitchers! lol (: