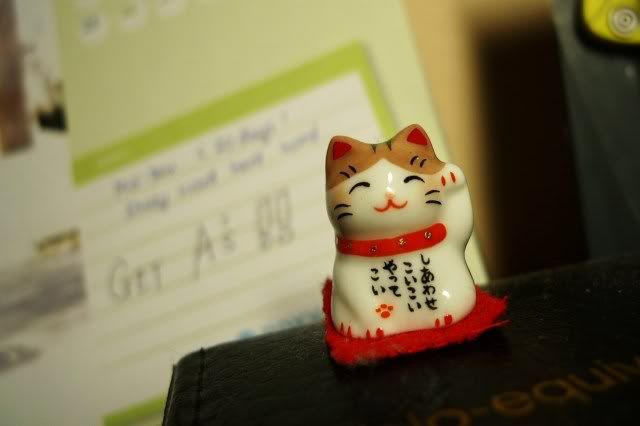 Remember when I said Id'll be updating much less.
Well, yeah. I meant it.
Look at that Cutie Kitty ! My piano teacher gave it to me :)
And my Calender reminds me to study hard. lol
Here's a little photo update.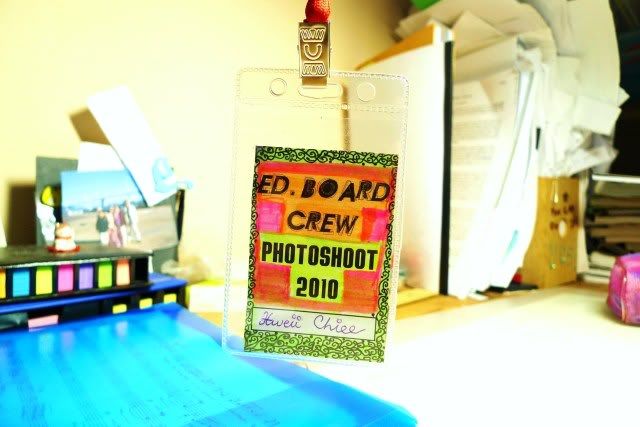 Edboard had the annual stress-inducing school Photoshoot.
And yeah, the school doesn't hire people to schedule the students.
They get Edboard to do that.
Here's some random class pics. :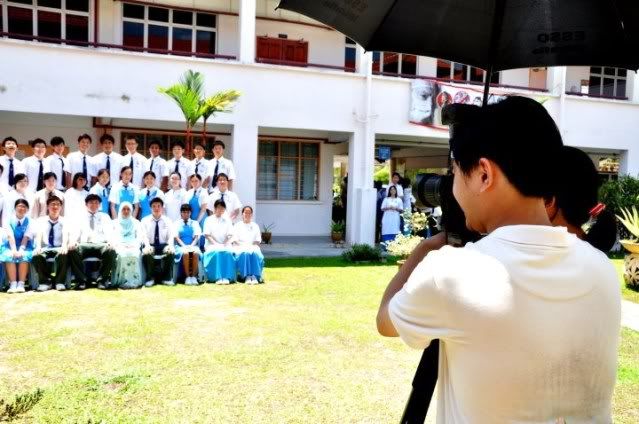 Yeh, that's my class, 5 Daisi 2010. :)
And for candid;
there's the usual
Photobombing
other classes's candid shots. :P
* Following pics stolen from Aiman *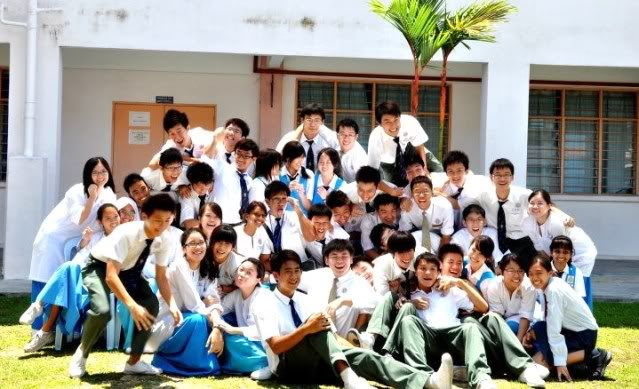 5 Ang.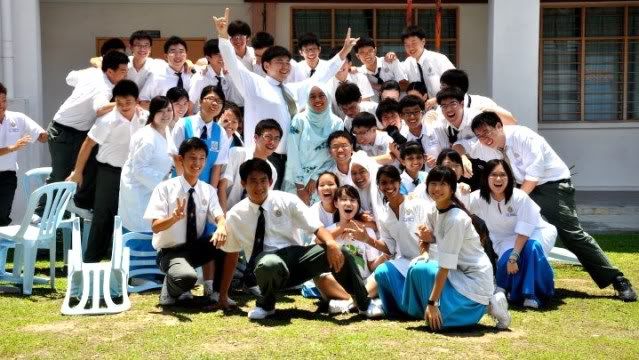 Candid pic of my class.
Clara you blocked me.
T.T
5 Matahari.
As you can see;
the usual peeps photobombing. Whee !
*************
MY CURRENT OBSESSION.
Frozen yogurt.
YES. Frozen yogurt.
From Tutti Frutti !
The funny thing is that;
When I went to the USA,
I bought the frozen yogurt from there, in Great Mall.
At the place, I told my mom I loved that place so much;
that I wished it would come to Malaysia.
AND it did.
Somemore
5 minutes from my house.
:D
IT IS FATE, OKAY.
Tutti Frutti

@ Taman Tun Dr. Ismail.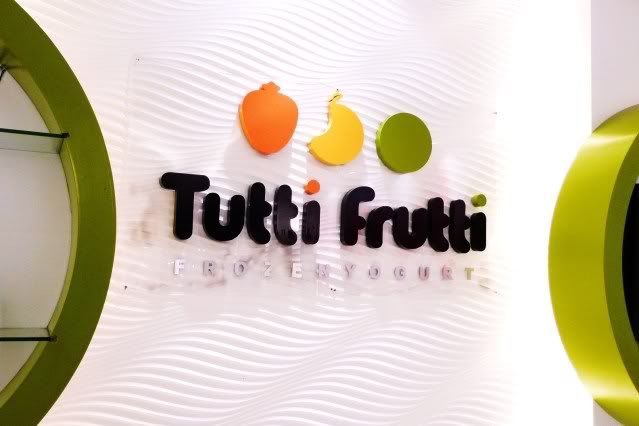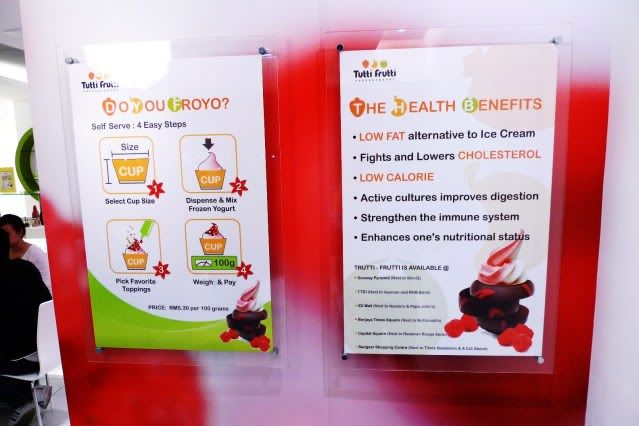 I totally FROYO. :)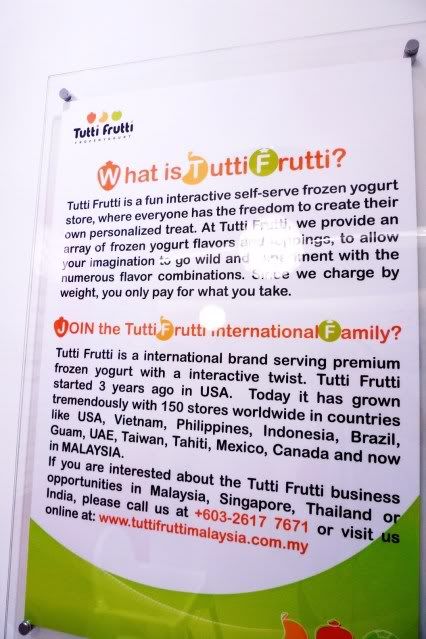 Here's how it works.
1.
You get a paper cup next to the counter.
2.
Dispense the frozen goodness.
3.
Add toppings from the topping counter.
4.
Weigh it. ( It's rm5 per 100g )
5.
Gasp at how expensive it is.
6.
Forget how expensive it is, because it's totally worth it.
AWESOME FLAVORS :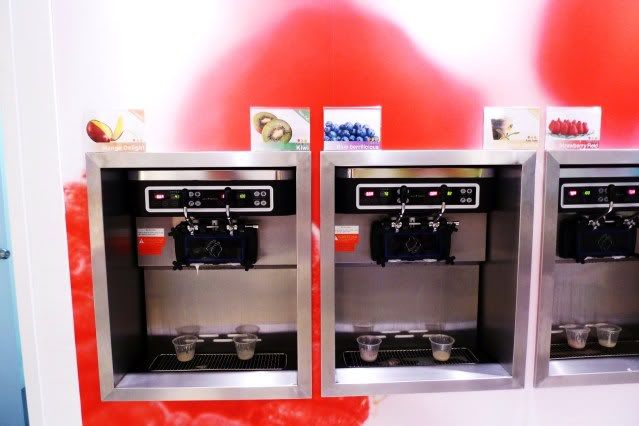 From Left : Mango, Kiwi, Blueberry, Vanilla,
bottom : Peach, Choc, Original.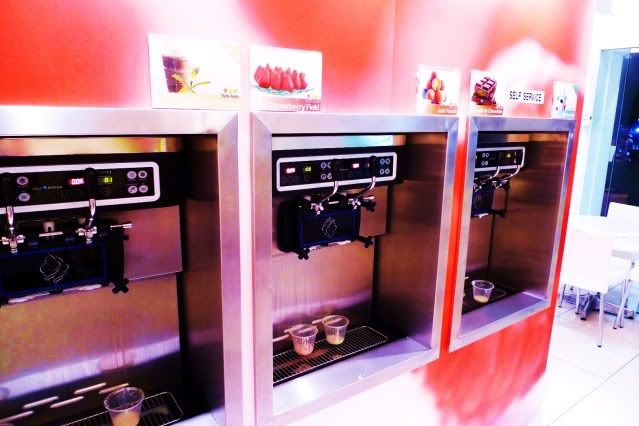 My personal favourite flavor :
AVOID :
Chocolate, Vanilla.
It's kinda weird tasting. Like .. sour chocolate.
(
P.S
: Not many know about this;
But you can take those mini plastic saucers to test and try out your flavor first !!! )
Topping counter
: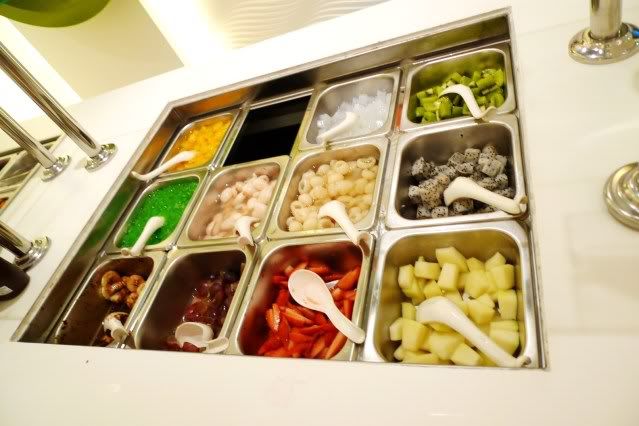 Nata De Coco ( Top 2nd from right )
with Froyo is superb.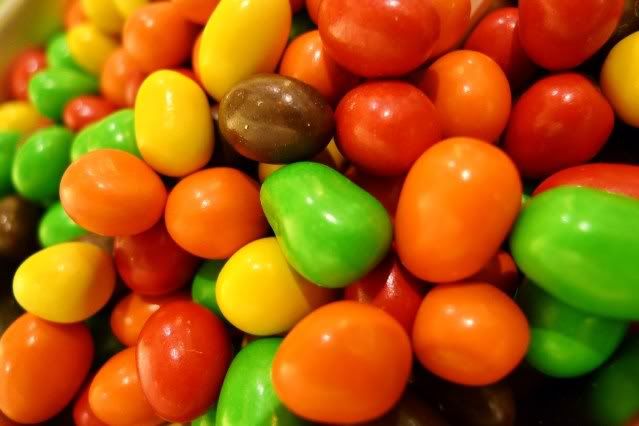 Macro shots for fun.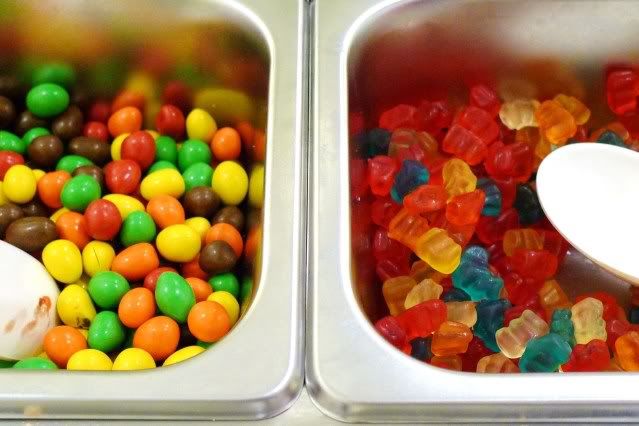 Lol nutrition facts.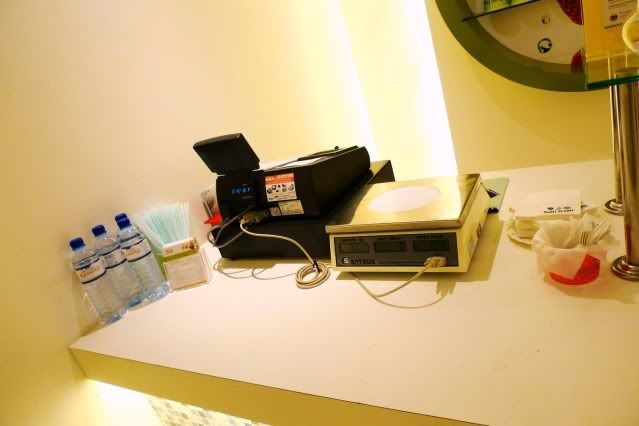 Weighing counter.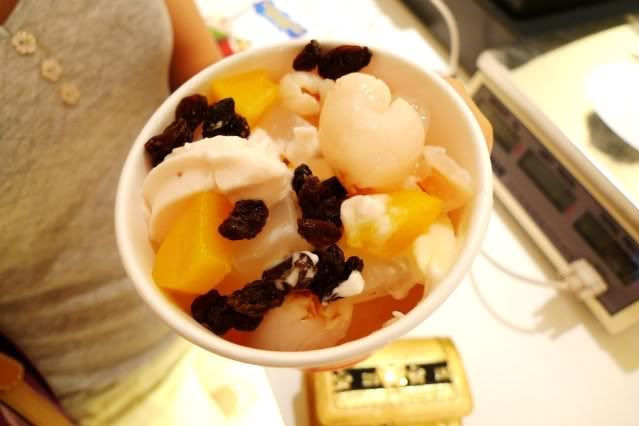 This is Weinee's not mine. :P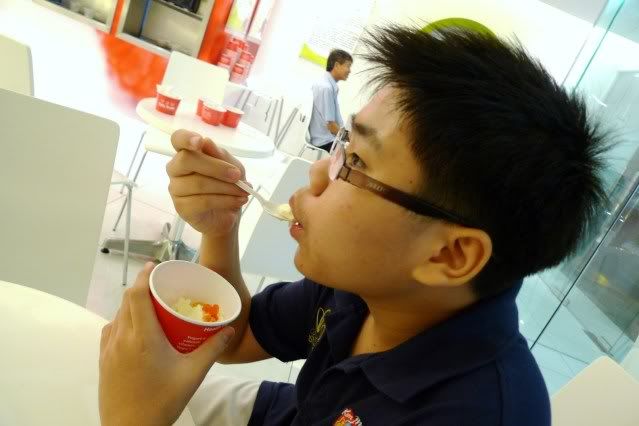 Little brother. lols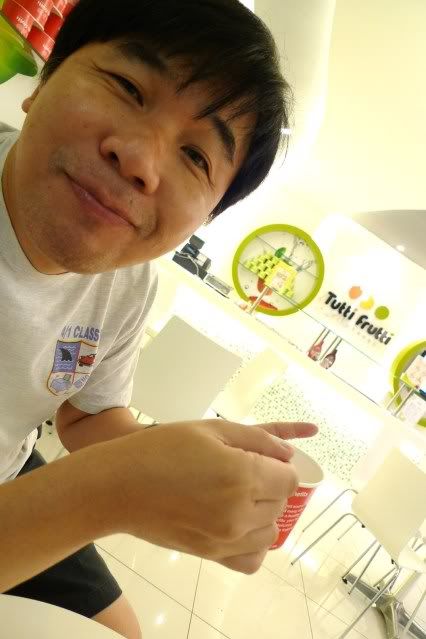 Happy MC jiujiu
BTW
My cup of Frozen Yogurt,
always end up rm7 - rm9 .
It's the weight lah.
Imagine
if an unsuspecting parent brought their
super-crazy-excited
kids to
Tutti Frutti
,
and they dispense like,
totally epic proportions of FroYo;
Each cup of FroYo could add up to rm15 EACH.
When I first saw that Tutti Frutti arrived in Malaysia, TAMAN zomg TUN,
I was so ecstatic, I think I went overboard.
I didn't even bother with asking the price and all.
Guess how much mine costed.
=.=
rm 13.
For . Frozen yogurt.
Lol. I could have bought a tub of IceCream with that price.
Anyways. It's so awesome and my dad paid. :)
RANDOMS

: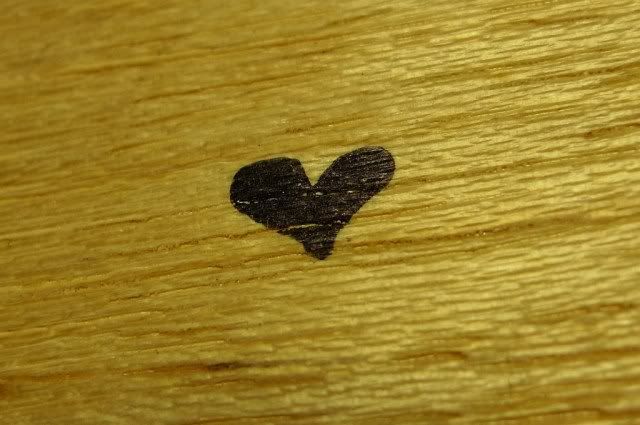 More doodles on my wooden ruler.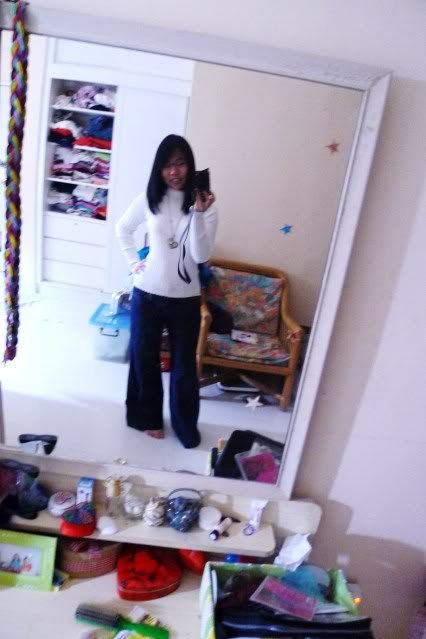 My pretty Michael Kors Wide Legged denim jeans,
with my MNG cream turtle neck,
And my Love-Peace F21 Necklace.
I know my left leg looks distorted. I think I bended my leg.
Whatevs !
Anyways aren't the jeans cute? (:
And my hair have grown. lol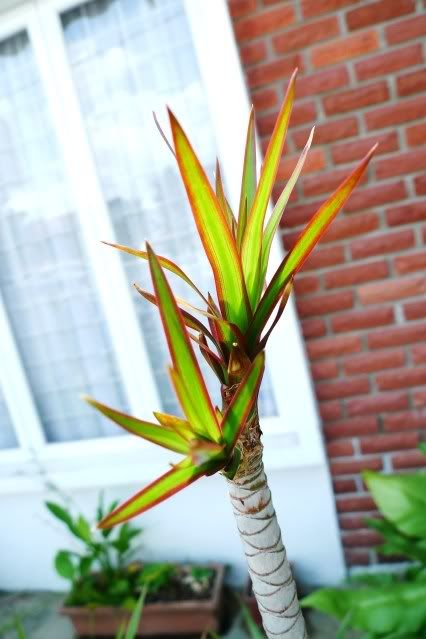 Pretty plant outside my house. (:
Anyways. Won't be updating much.
Farewell peeps. :)
Till I get sick of Tutti Frutti ( Nooo ! ) ,
Bye byez