Behind the scenes of
SMK BUD (4) Sports Day 2010
.
Sure
It's all fun & games.
But not without the hard work.
***
Here's a lil' clarification on the
Red House
theme.
It was suggested by Lajreena & Kesh.
On Indian Raja s.
Their main royal color is RED.
So yea....
But I wish my theme was chosen tho ! :(
RED ALERT maynnn
Tent planning.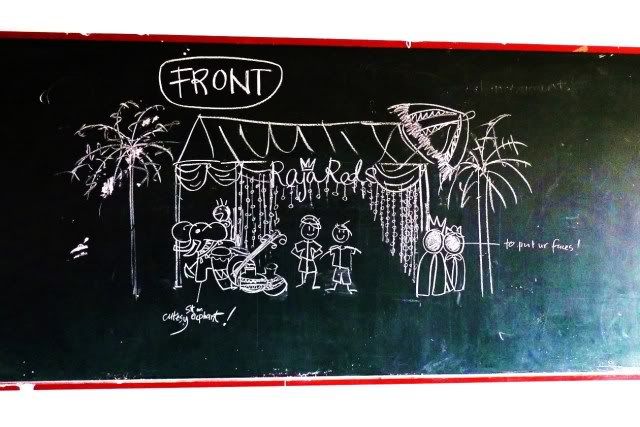 Although some stuff ended up not being featured..
I didn't want to get involved in any dispute with the treasurer, so .
honestly our tent wasn't as dandy :[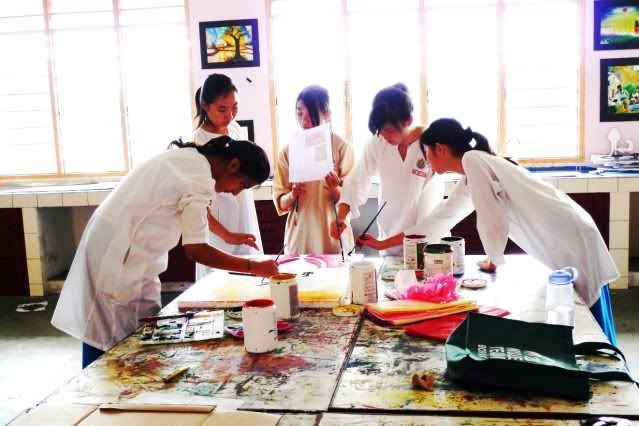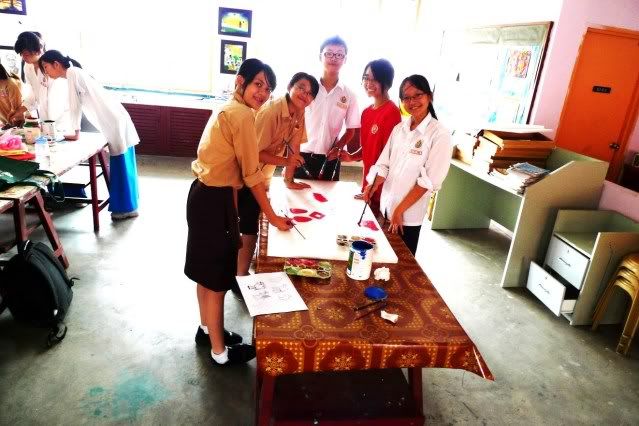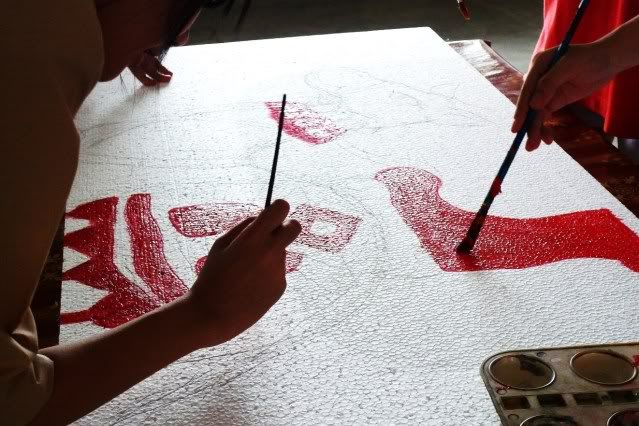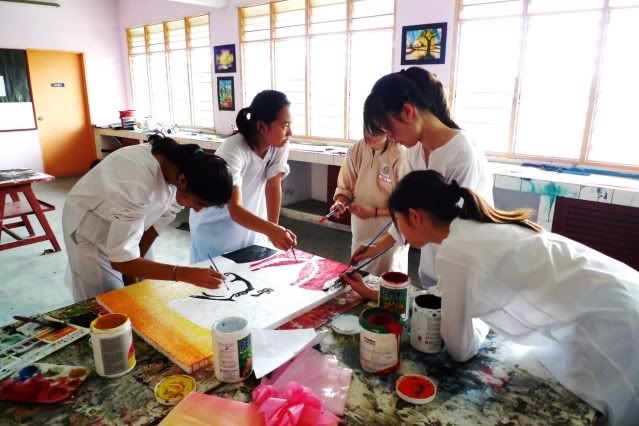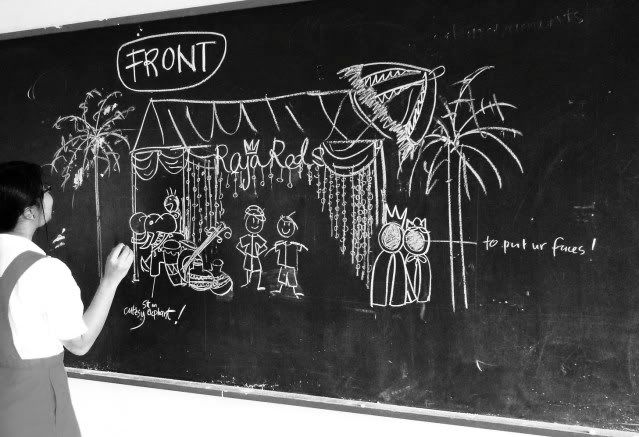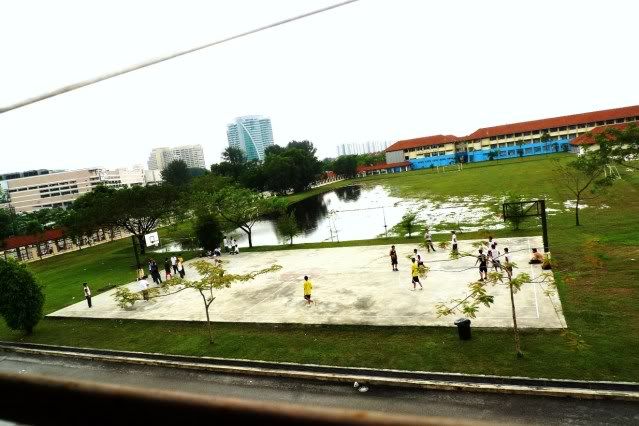 Gazing at
Lake SMKBUD(4)
that day, from the top.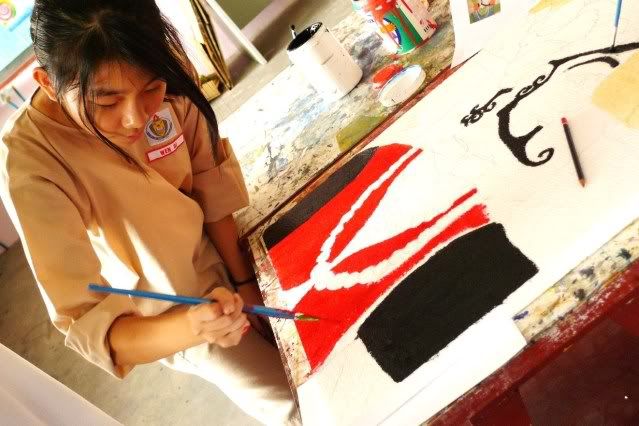 Artistic Wenqi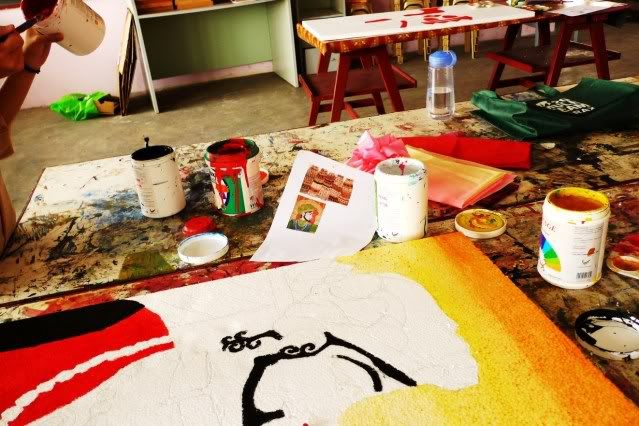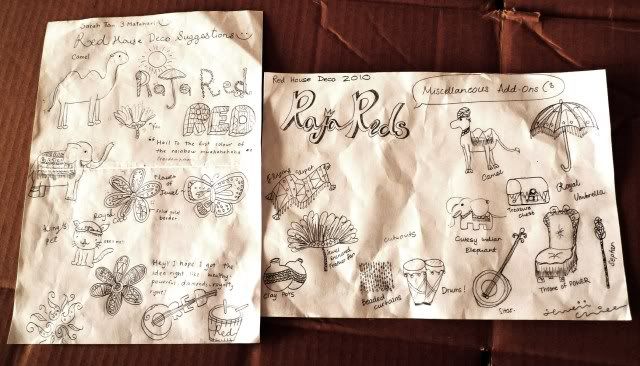 Suggestions. (: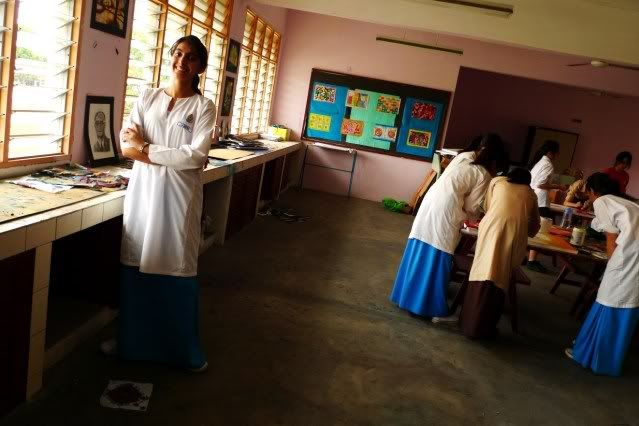 Lajreena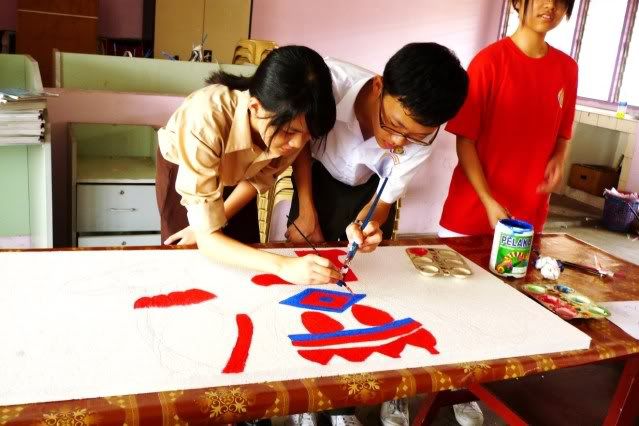 Sarah and Marcus :)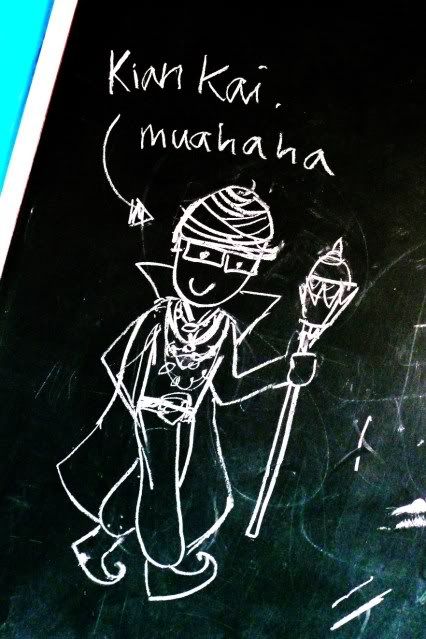 What we imagined Kian Kai ( Marching commander extraordinaire. )
to be wearing.
He ended up doing without the turban and funky footwear.
Red Hot Cheerleaders.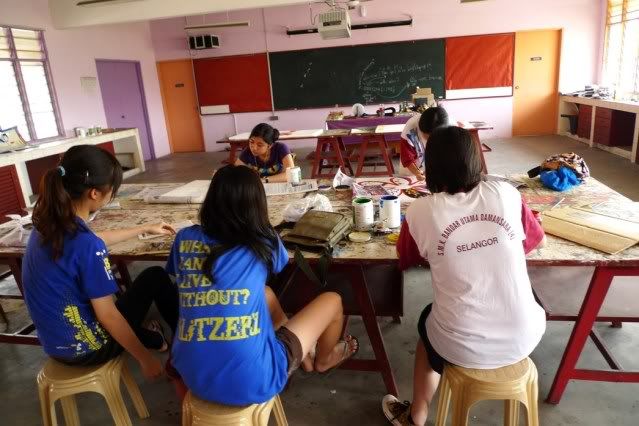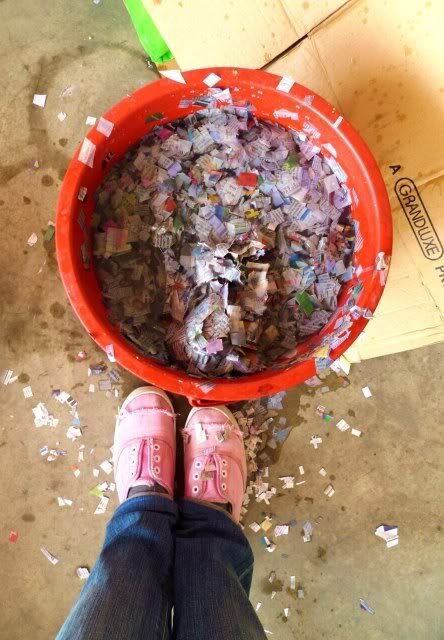 Paper Mache.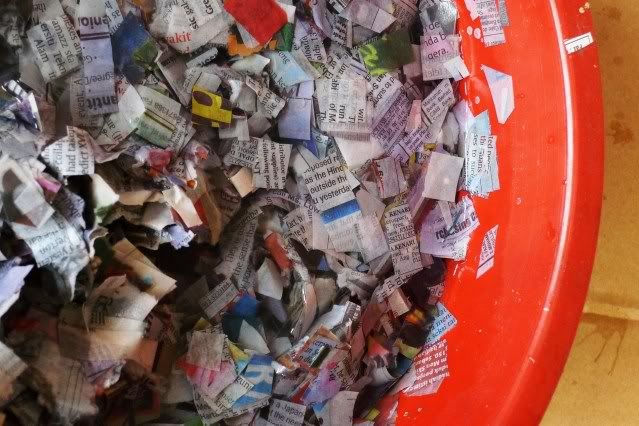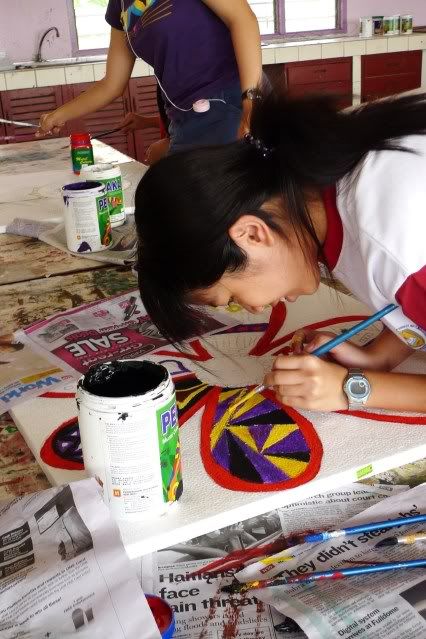 Epic Miss Khor Joo Wei.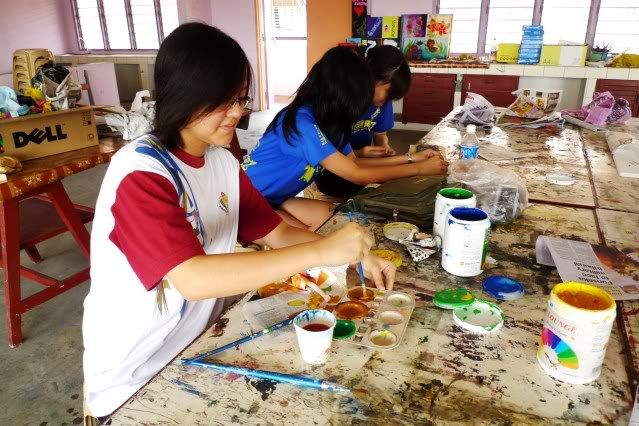 Emily knows her colors like I know my cupcakes.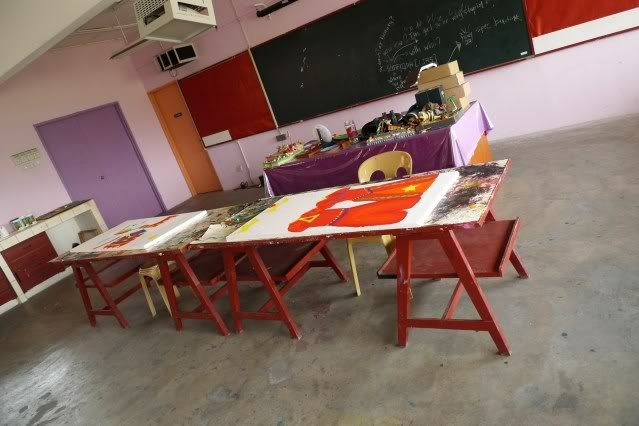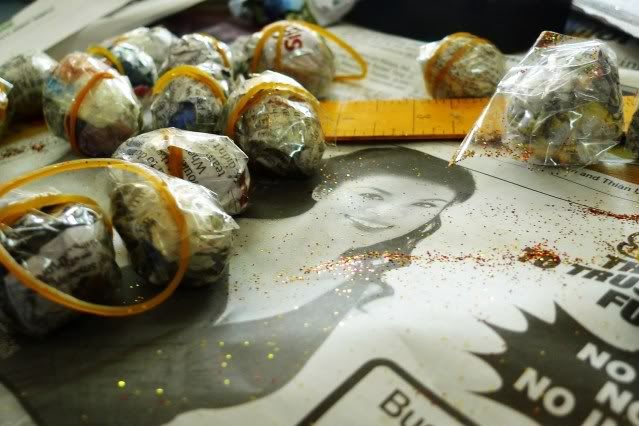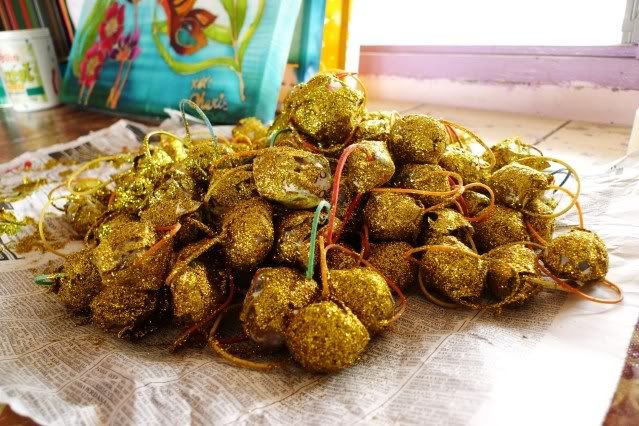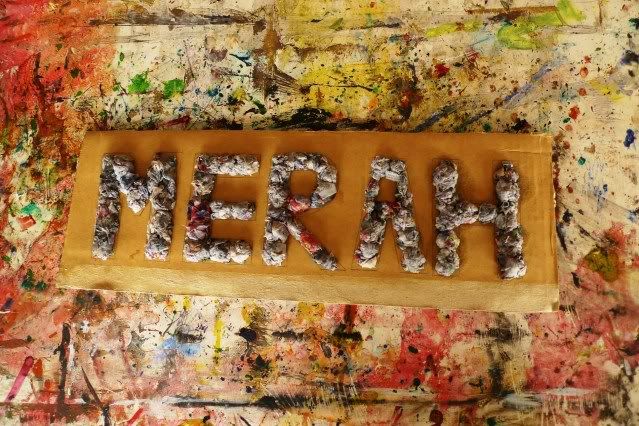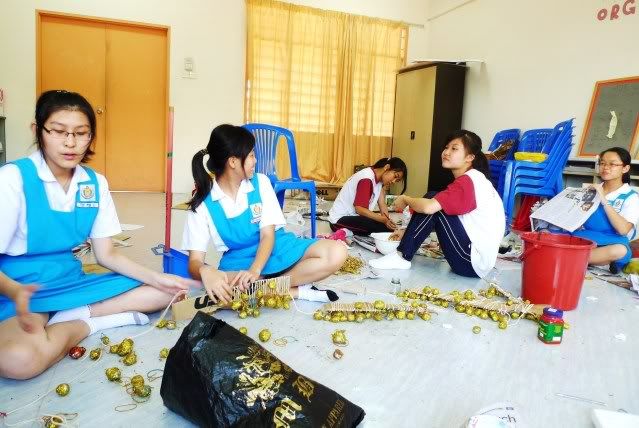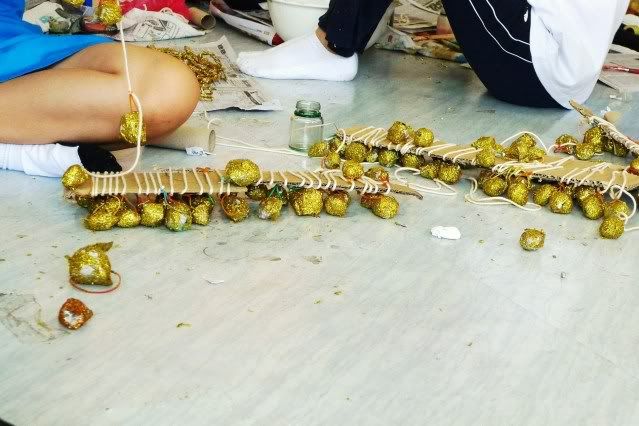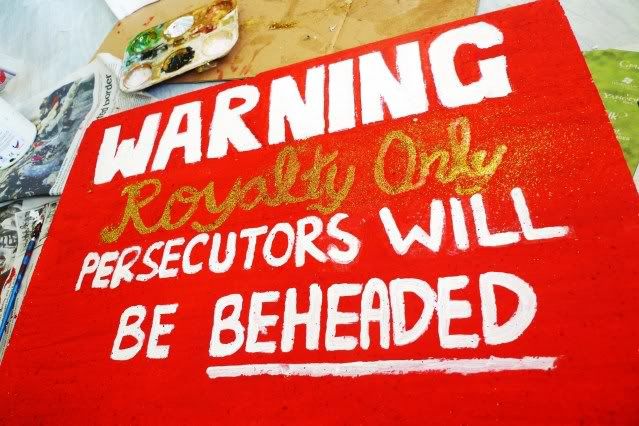 I just realized the wrong choice of words. Lawl.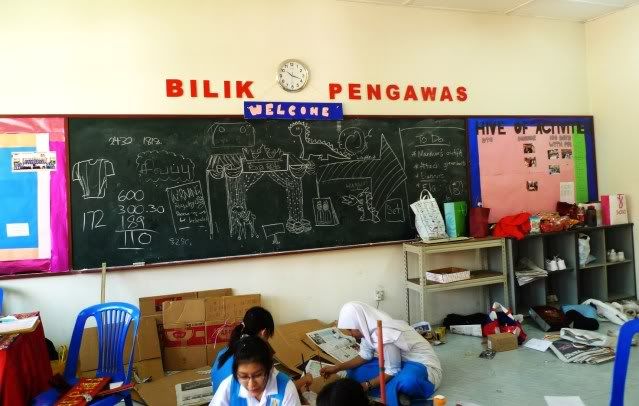 Mess @ Bilik Pengawas.
***** Let there be glitter ! *****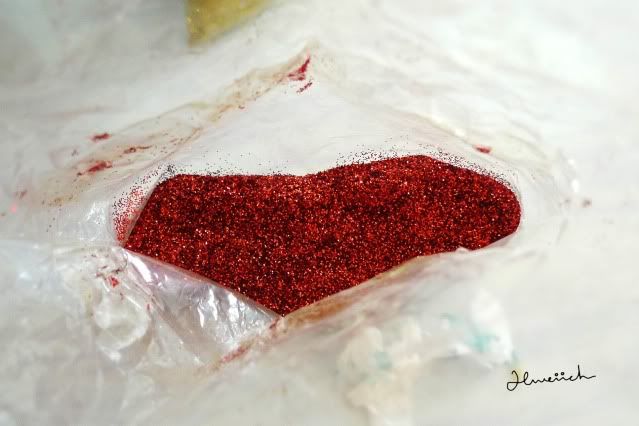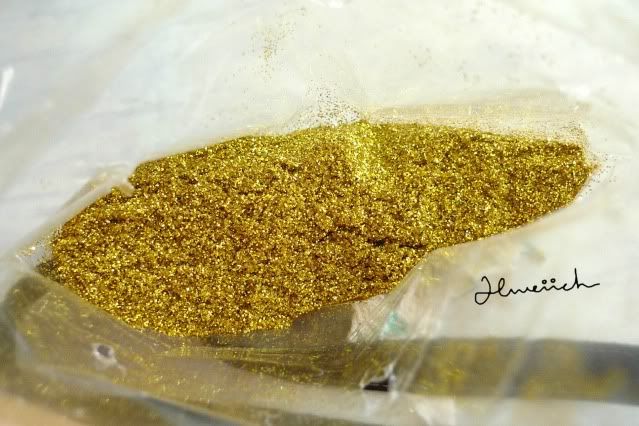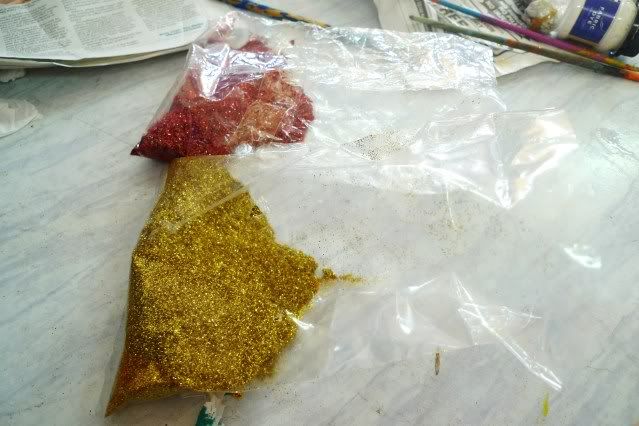 Yeah, we used tonnes of the stuff.
All the prefects were complaining their feet were glittering.
eg :
Was going about Kaki Ayam the whole school.
Everyone's feet looked like they've been stepping on soot.
And glitter.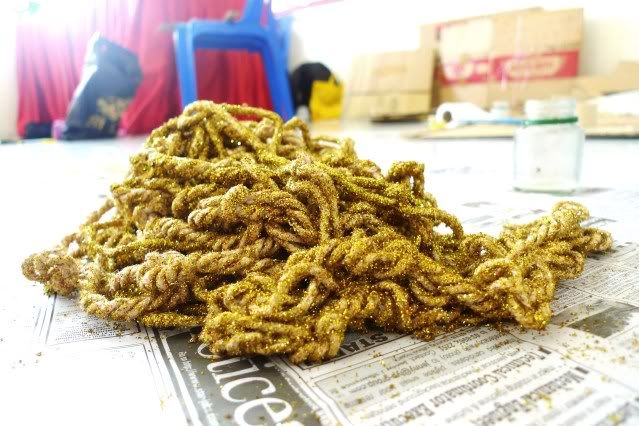 There is only one person who knotted all the Marcher's rope tiara-thingy.
I present to you :-
Adorable f1 Yi Ling !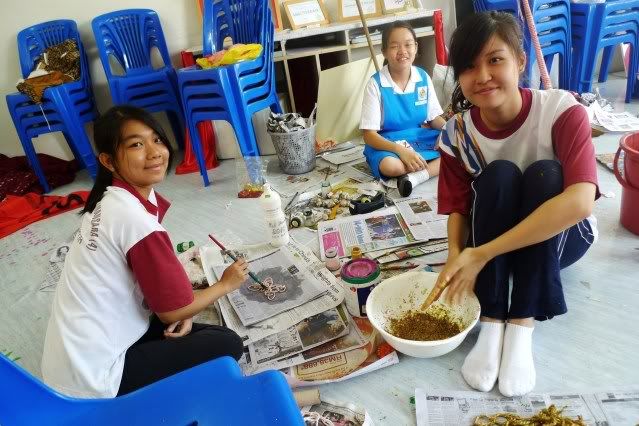 She's the one at the back.
Front left is Wenqi and right is Shenny. (: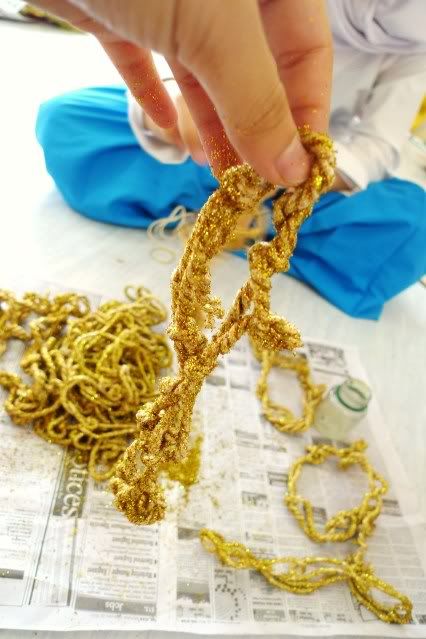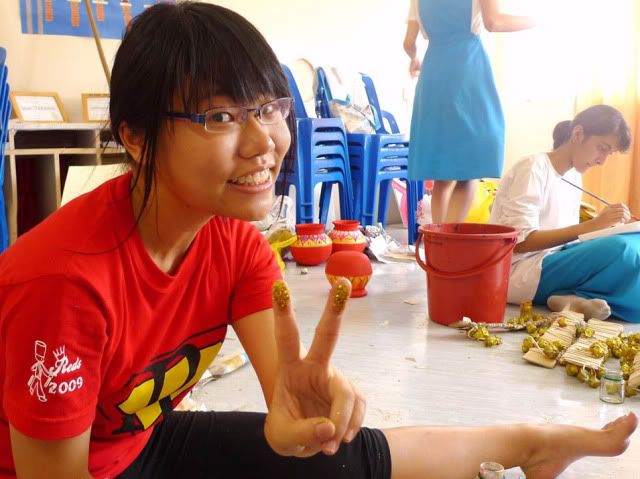 Ying Qing took this pic and I look retarded.....
... OH LOOK SPARKLY FINGERS !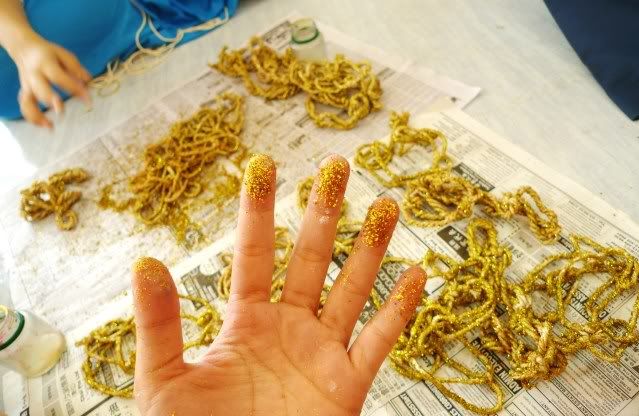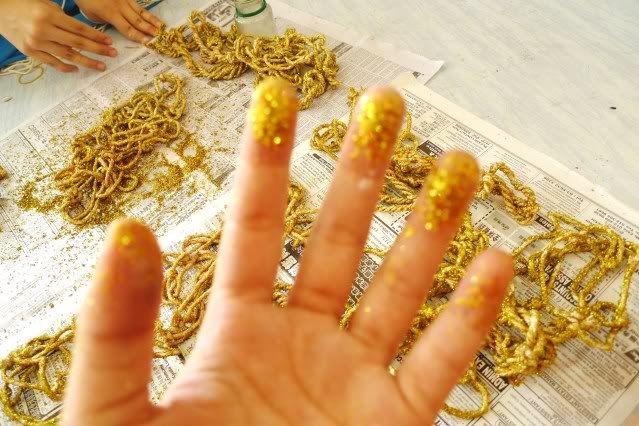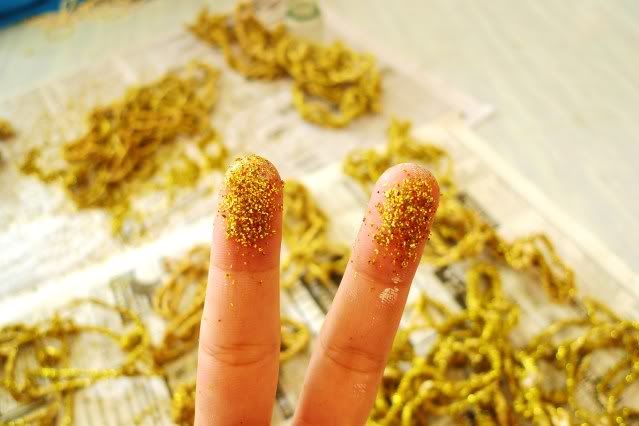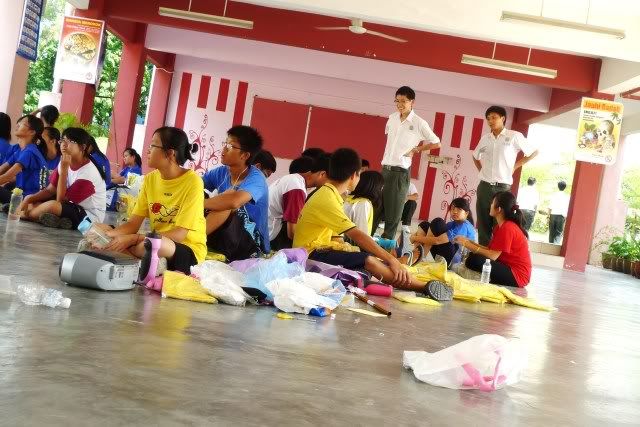 At the main hall resting.
This was taking the day before Sport's day...
when the Marchers & Cheerleaders were
rehearsing
,
and Deco Team were rushing to complete
decorations
,
and Committees were
distributing House Tees
.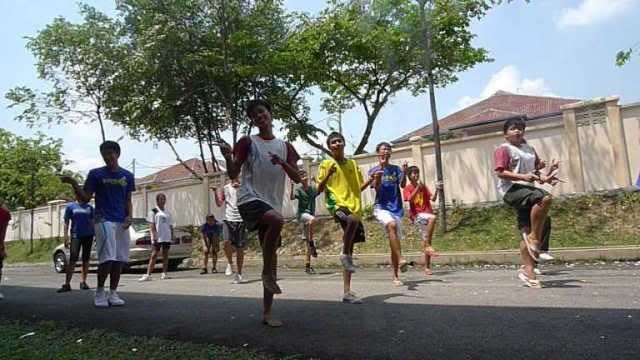 HAHAHAHAA
Gotta love Green House cheerleading concept,
" I want nohbaaadee nohbaaadee but yooo " clap clap clap
6 hours later...
At my house.
Cha & Nabs sleepover at my place.
From 7pm till 11.45pm we were doing deco stuffs.
Lajreena ( who lives down the street ) came over and helped.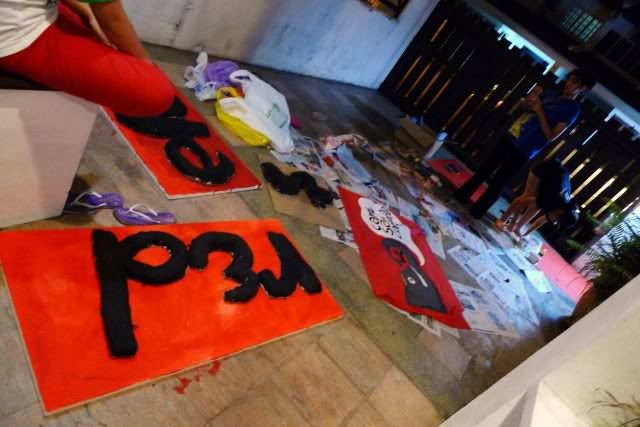 Marchers suddenly requested for 2 extra flags !
We had to compel to that -.-
Anyways. it was quite fun ..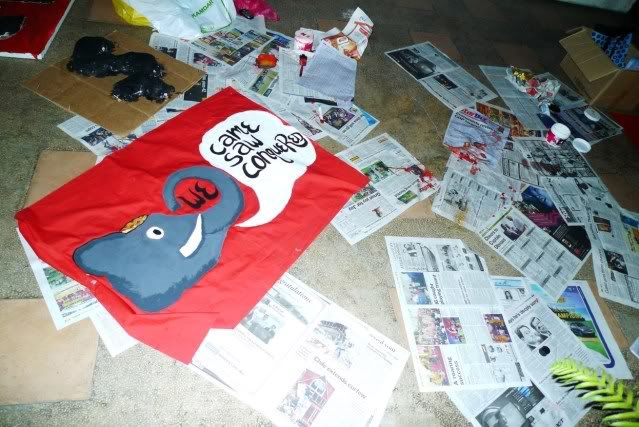 Soon after, around 11.50pm,
We ( C, N & I ) took a midnight stroll down to the nearby Mamak to eat supper.
Went to MAKBUL.
We were like totally ravenous man.
Was tempted to eat the paper mache srsly.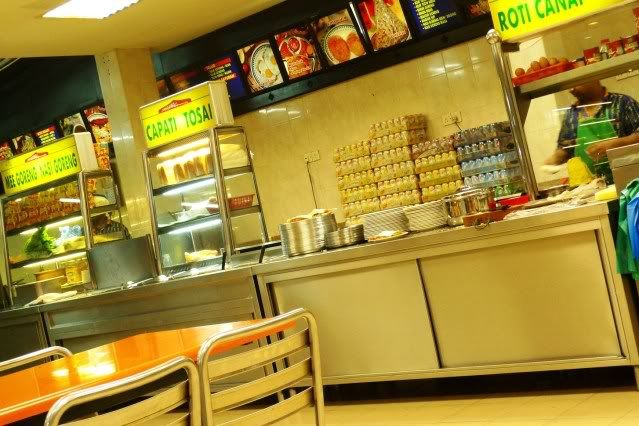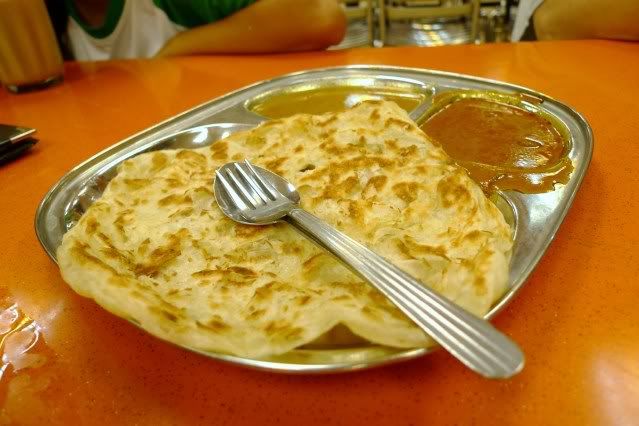 Good ol' Roti Canai.
JUST AN APPETIZER BTW.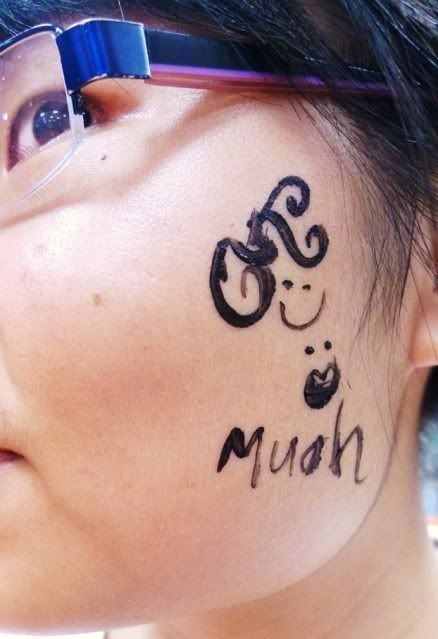 Charis testing the eyeliner she bought for the cheerleaders.
why me . zomg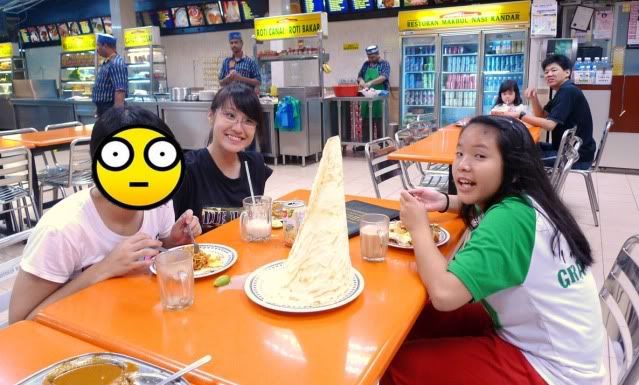 Me with my darling friends
eating Roti Tissue, Naan & Maggi Mee Goreng during that ungodly hour.
Love their facial expressions !!! :P
It's as if they have never seen Roti Tissue lols
As for me, I looked like I've found a fly in my noodles. Therefore, the photoshop needed.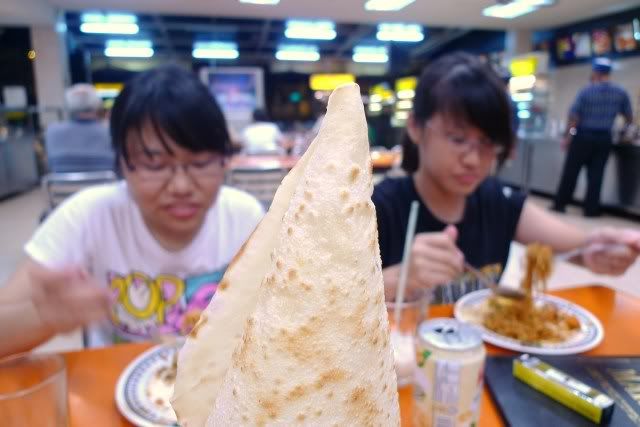 My dad loves the Macro power of my cammie. (: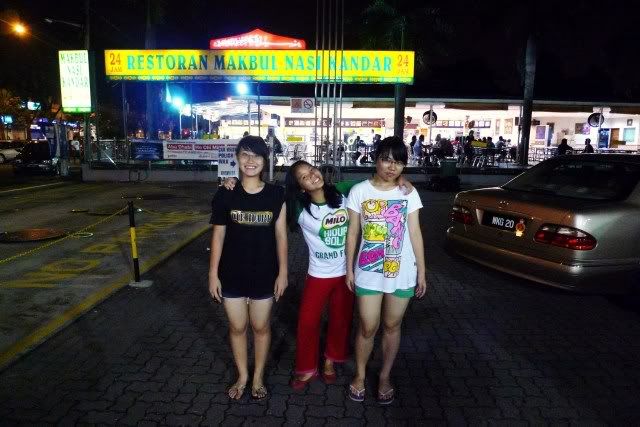 Can you believe the mamak was like, 80% full during midnight? haha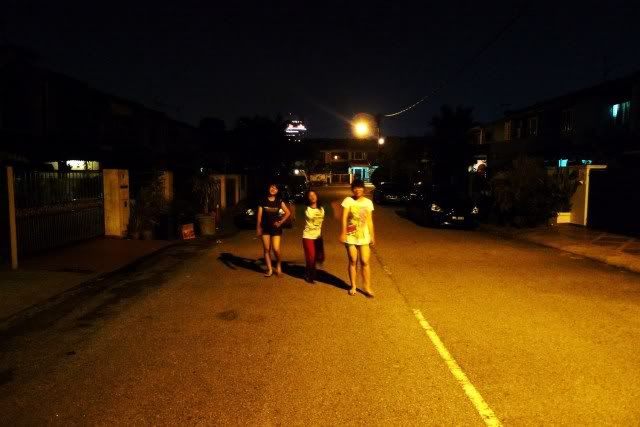 Midnight strollin'.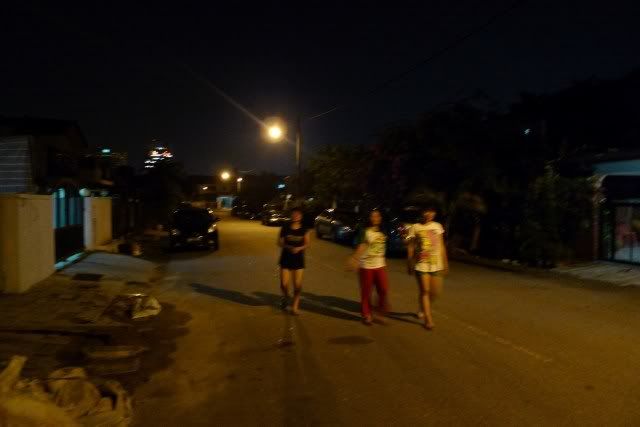 Cha, Na, & Me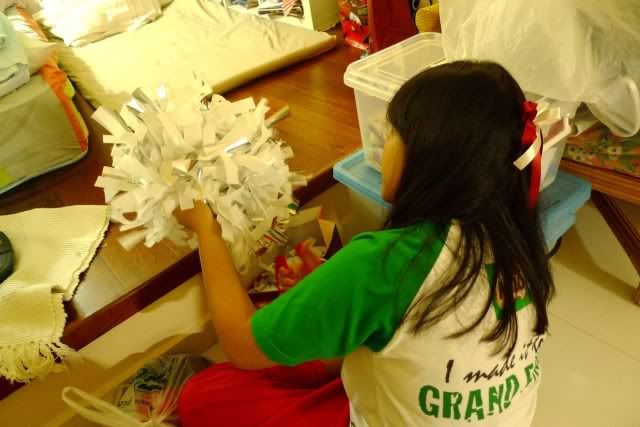 After we were satisfied,
went back .. and .
Nabilah had to trim an extra pompom.
Being random at 1am.
And after that, we stayed up until 2 am.
Because Cha had to plan makeup designs.
But wasn't that supposed to be done earlier ? -.-
Anyways hahaha it was fun too lah.
***
We had to wake up at 4am the next morning, mind you.
We set a total of 5 alarms.
And a backup, my dad, who sent us.
He can wake up like, anytime he wants to.
:D so awesome .
~ On Sports Day itself
@ 5am.
I only have this pic.
"
The Supply Table
"
This pic is purely to remind me of what I borrowed from home,
& not leave out anything.
No more other pictures because...
1. It was pitch black and we forgotten to bring extra torch lights.
2. We were too busy setting up the tent.
***
This whole SD thing was
quite
an experience.
. First time ever being so involved.
. Facing pollitics. ( EEEESH. )
. Creating new, everlasting bonds with people.
(:
Despite the squabbles, nerve wrecks & lack of sleep...
. and
some regrets
..
I am quite satisfied la.
s'pose.
For full report of my last Sports Day,
stay tuned peeps. (:
Till then,
tooodle daaah.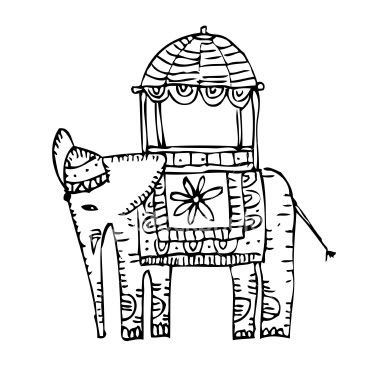 red house mascot (;