Hey peeps ! (:
I know I've been procrastinating on posting doing the whole U.S.A trip thingy.
BUSY , y'know.
And I notice there's no Malaysian Guide To U.S.A or something?
haha. (:
Anyways.
Here's some pictures to take up your bandwidth. (:
Just slothing in the cozy house.
And;
- Plucking persimmons from the backyard.
- Clearing leaves that drop from the cherry tree
- Inhaling the fresh, cold winter air.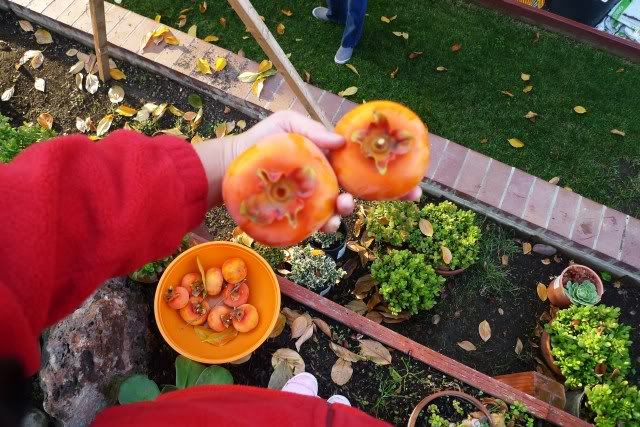 Ooooh, its a hummingbird !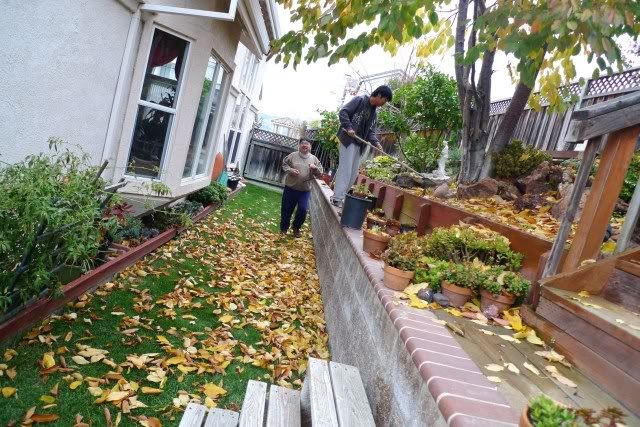 It was a tough job gathering all the leaves, especially when they're stuck between pots and pots of flowers, and those tiers. :O
Uncle James had to prod us with a stake.
lols
My brother screaaaaaaams.!
He's frozen btw.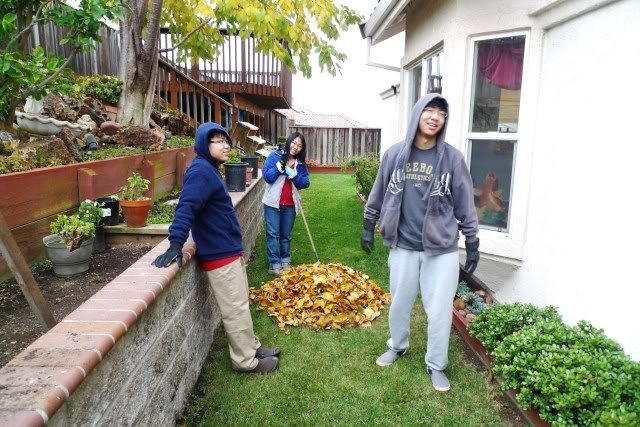 Bro, Me, & Cousin Kevin.
Rake rake rake.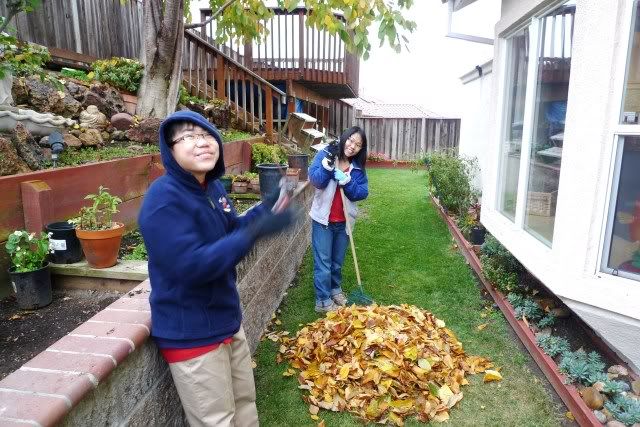 It was so fuh-reeezing i had to wear a parca.
Go figure.
(:
The sad thing is,
after a hard day's work of clearing the leaves...
More would fall the next day. -.-
It would look no different than before clearing
.... within 3 days.
UNTIL the tree goes
completely bare
.
The aunties having a nice chat in the warm indoors.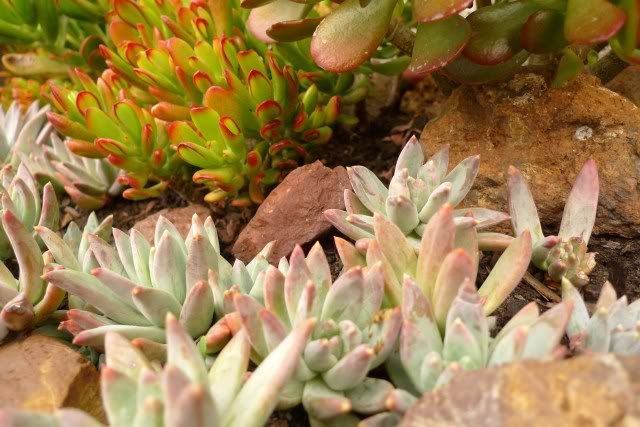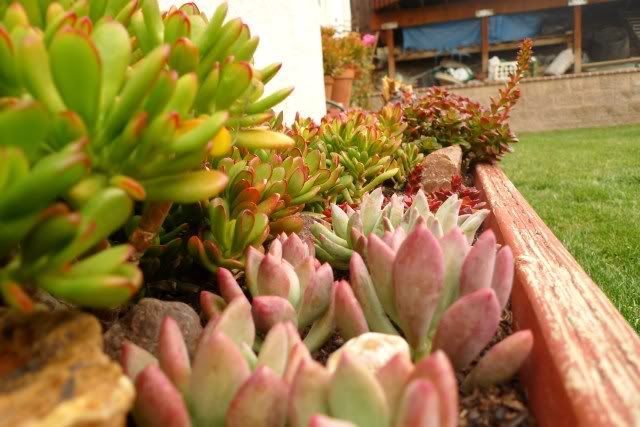 Fabulous plants & flowers
@ My uncle & aunty's place.
!!! Nice, right?
YUMS IT'S DINNER!
- 2nd night-
Uncle James is an awesome roaster.
Gosh, the beef was superb.
It may seem odd to eat rice with that...
but that's how we roll. ;)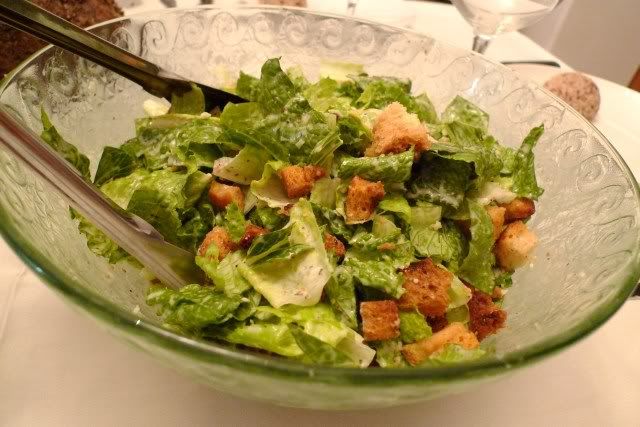 Yiyi's FANTABULOUS CAESAR SALAD ! (: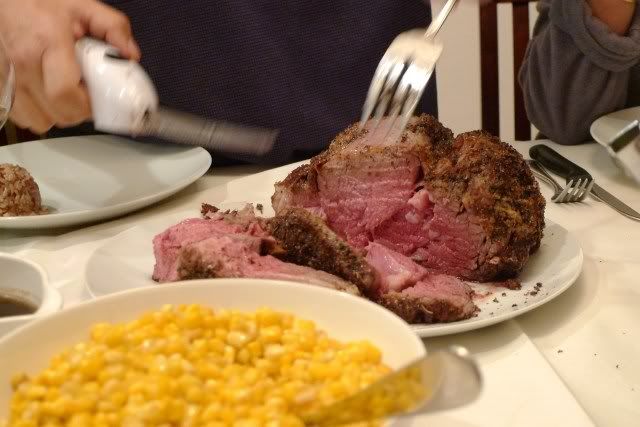 YUMS. :P
This is pure YUMMAYH-NESS. :D
And of course, for dessert....
I can never have this much ice-cream & toppings in my house, ever.
:(
Me & my bro are the ONLY ones who eat.
My parents don't like sweet food. Kinda weird huh.
Yipoh reaches out for a cone !
Choc choc. <3 src="http://img.photobucket.com/albums/v693/hweiichiee/USA%20TRIP/P1070313.jpg">
Kevin does what he does best
- scooping cold, hard ICE CREAAAAAM. :D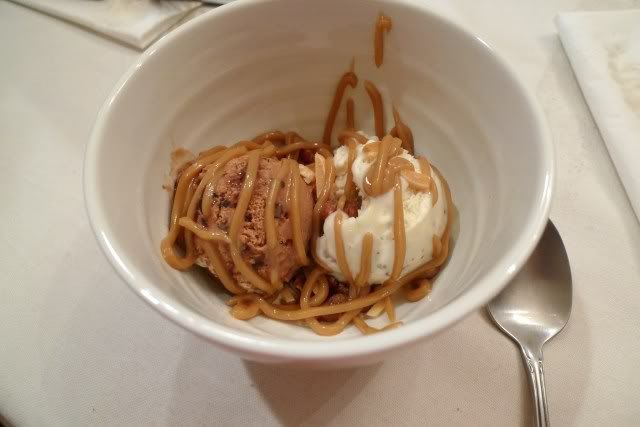 Pecan & Choc, with almond & pecan toppings,
squiggled with lots of ... caramel...
* melts*
**********************
OKAY THIS IS JUST A SHORT UPDATE.
I haven't upload most pics into photobucket.
I think photobucket hates me.
It always hang mid-upload.
Le sigh.
Anyways.
SCHOOL TOMORROW.
Till I stop obsessing over
tumblr
!
toooodles lovies. (: