Yes, that's right.
SMK BUD(4) has a school lake.
We didn't have swimming as a SPORTS club option;
NOW we can consider !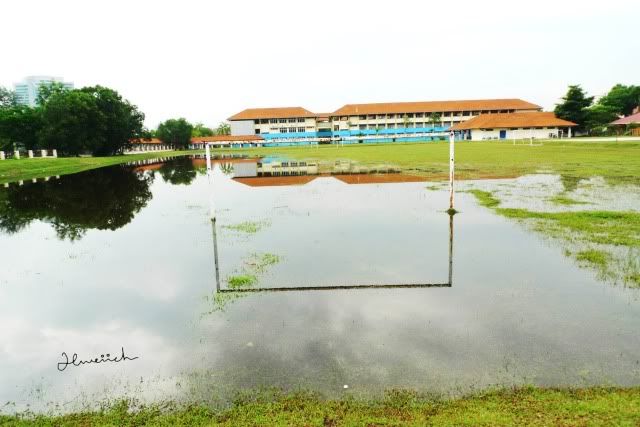 Glittering lake
Okay, jokes aside. My school's field's drainage system is kinda messed up.
Being in Malaysia, it rains like at least twice a week. And during the monsoon season, it rains almost everyday.
The drainage pipe is clogged and the field is bumpy !
The field is always wet too.
Anyways.
We had Saturday replacement school yesterday because Chinese New Year is coming up.
Being a Saturday,
... there's this unwritten rule that everyone comes in ... more slacko-ey.
:D
We were suppose to have a gotong-royong ( Big Clean Up ) for the school because there was suppose to be a PIBG meeting later the day.
After cleaning the class, we decided to snap a few scenery shots at my school. (:
Especially since the field's all flooded.
IT LOOKS LIKE A POOL. :O
And the surrounding lush greenery calls for snaps !
The following pics were taken 1 day before the main photoshoot.
( Friday ;
when I stayed back for RedHouse deco. Sports Day is coming up !! )
Let the pics do the talking ! (: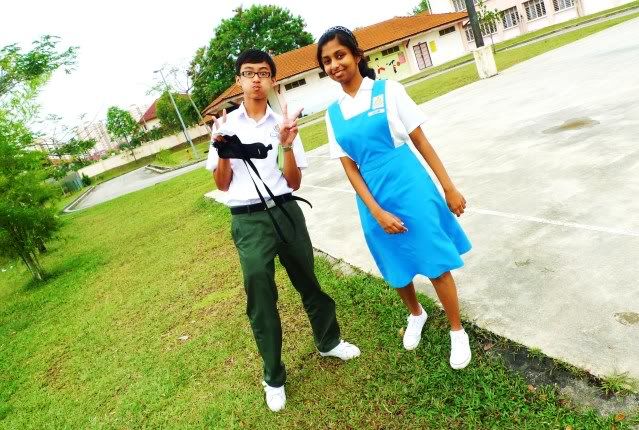 Day one Photoshoot companions.
Afiq & Abi. (: !
We are so 1Malaysia lol.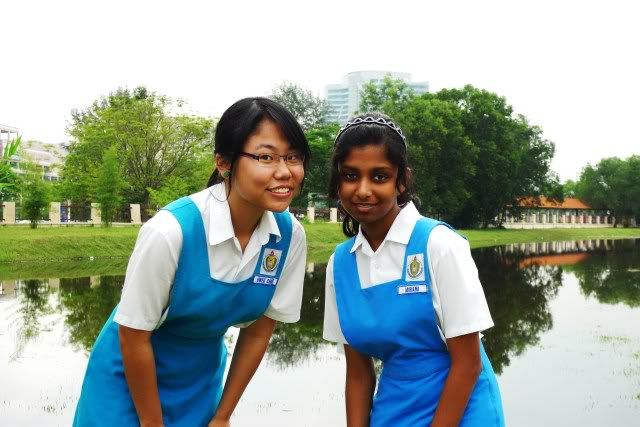 Me & Abi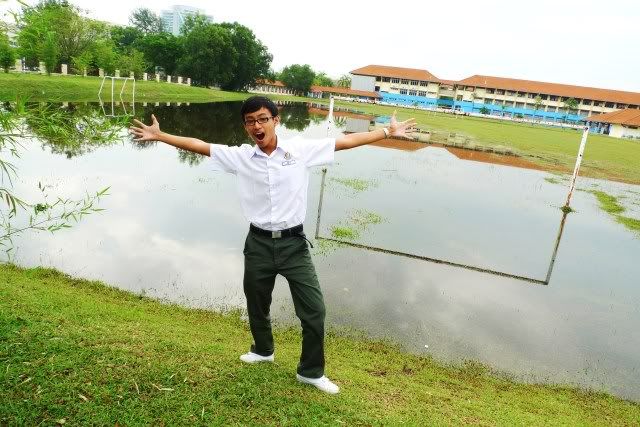 Afiq claims possession over lake. :P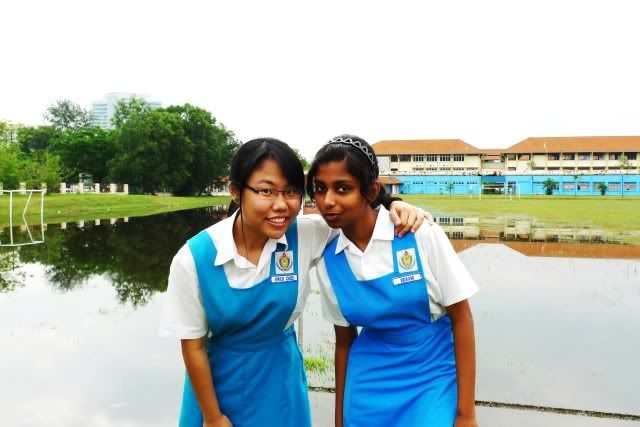 Another shot of us.
****
Back in class.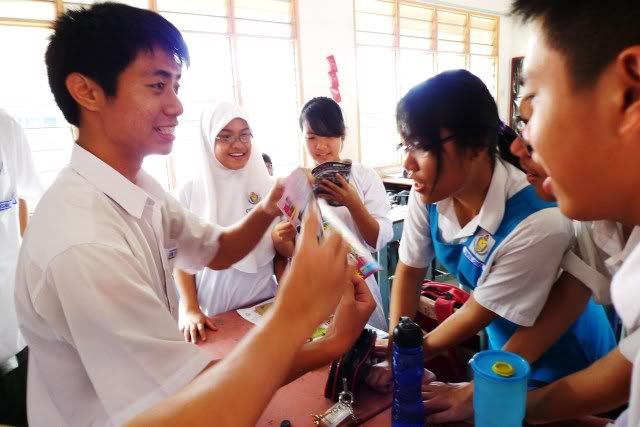 Arguing over the gender of that k-pop celeb.
Nab claims that person is a girl. But "she" looks like a dude.
* Debates *
Red House Deco day 1.
This is just a sneak preview. I took a lotta pics; but shan't reveal them till Sports Day
( 5 March )!!!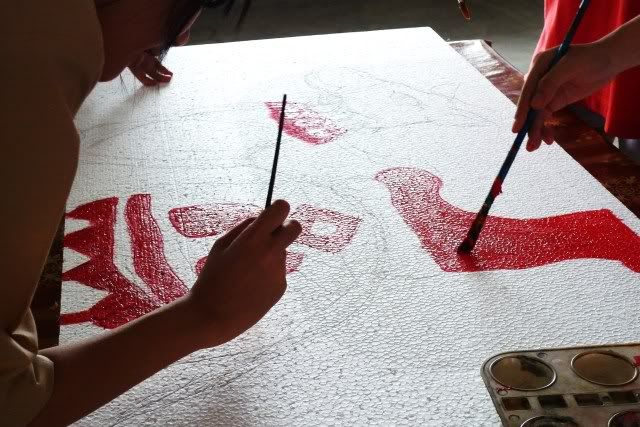 Creative team. (: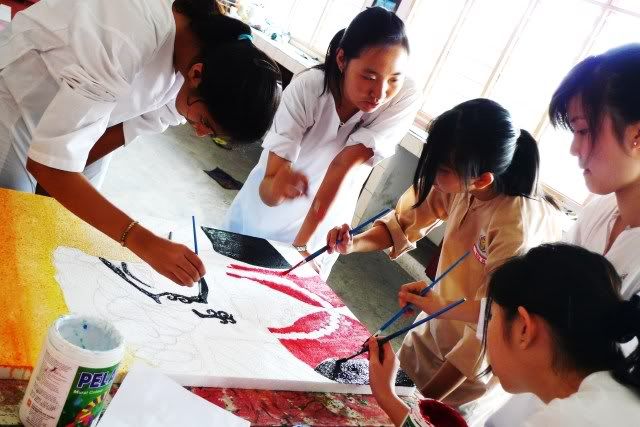 ***
Yes, that's me & Laj. Redhouse deco leaders. (: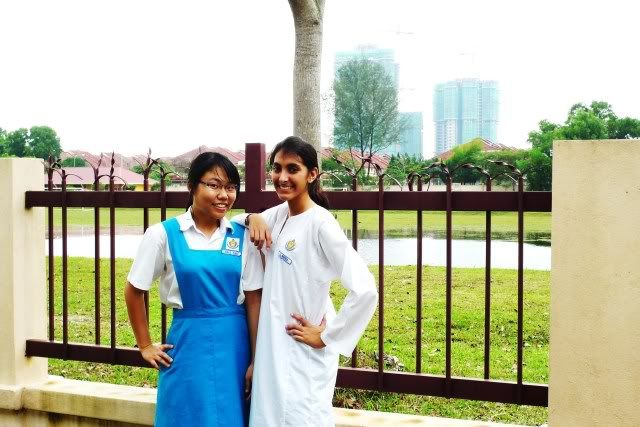 ****
In class.
Abi "strangling" Joshua.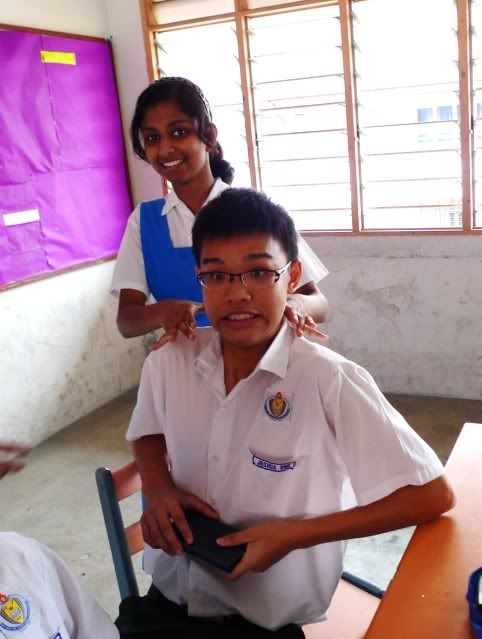 Me hypnotizing Jonathan.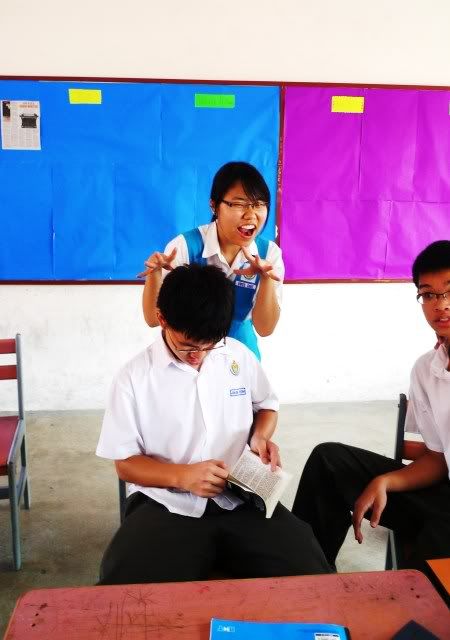 DAY 2 - Photoshoot
*******************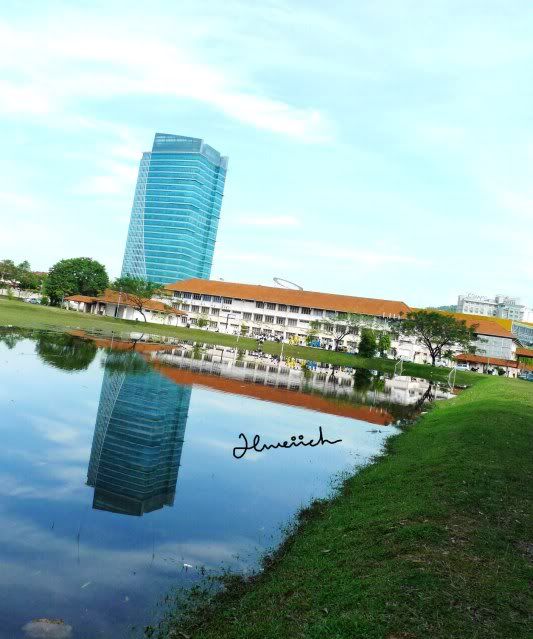 There was actually a CNY calligraphy competition.
I really wanted to join but I've forgotten to bring my calligraphy brush. * sigh *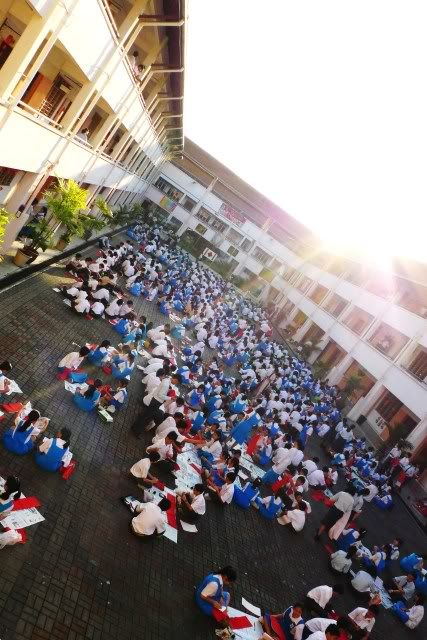 ************************************************************
Lake
SMK Bandar Utama Damansara (4)
a.k.a Flooded School Field.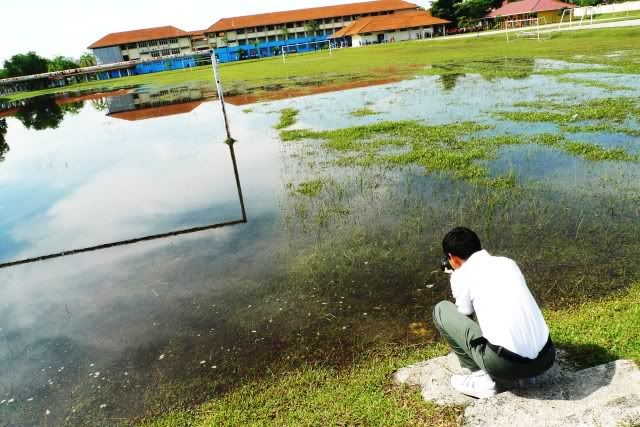 Afiq brought his SLR ! (: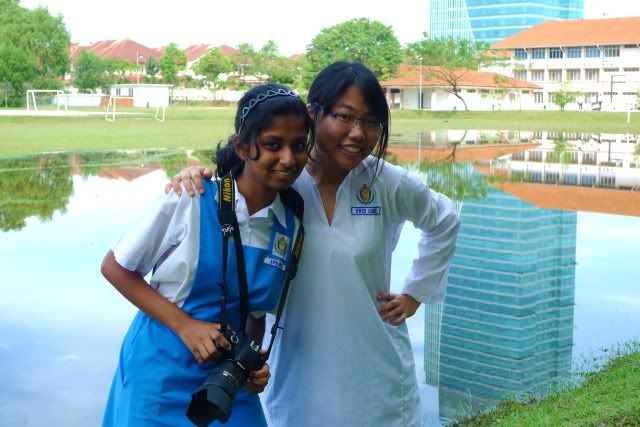 That's Afiq's cam btw. !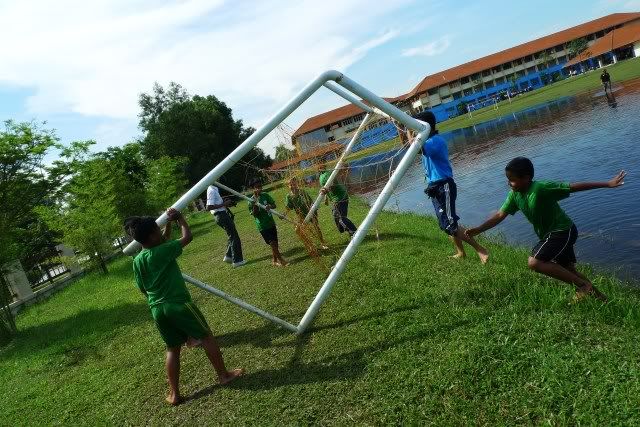 Some cute kiddos from the primary school nearby helping to fish the submerged goalpost outta the lake. (: !!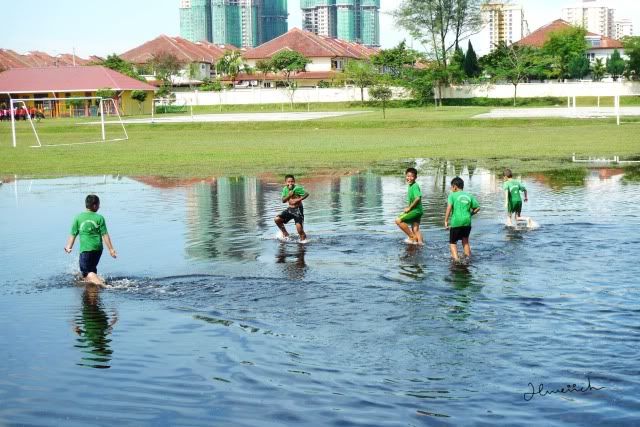 How I wish we could join them.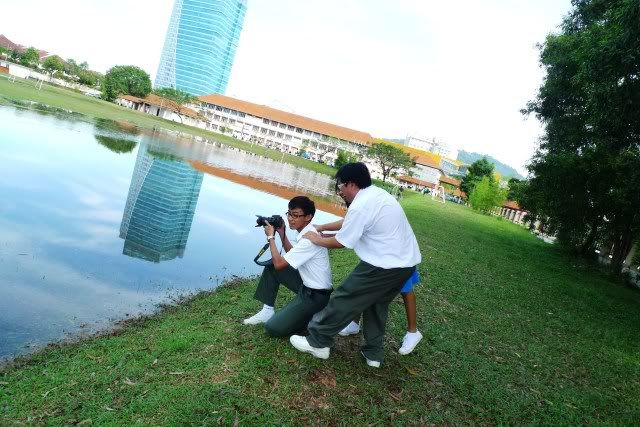 Photoshoot companions. Afiq , Eu Jing, Abi (which is blocked ) .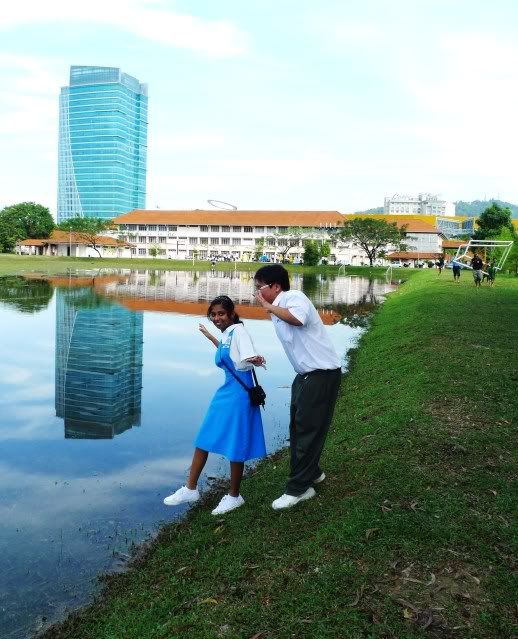 She almost tripped ! AHH.
And then, we spotted this secluded area full of weeds and a tree.
Does this look like BU (4) ? Hehe.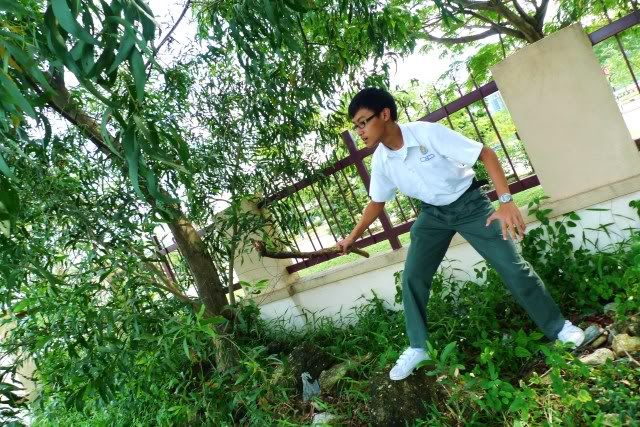 Afiq the explorer !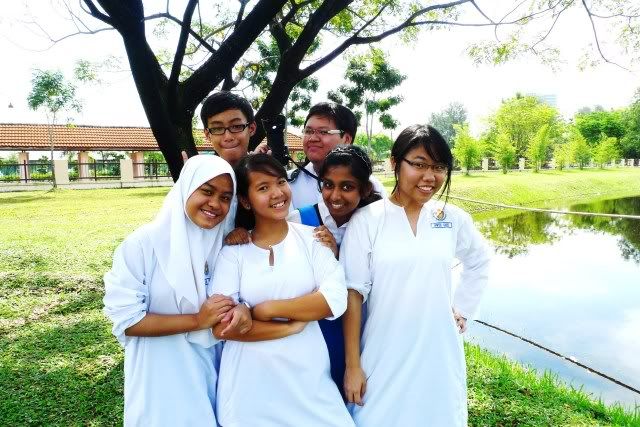 Here we have Naj & Nab, who appeared outta nowhere to take pics.
Moth + Afiq = Mothfiq
Okay. Randoms.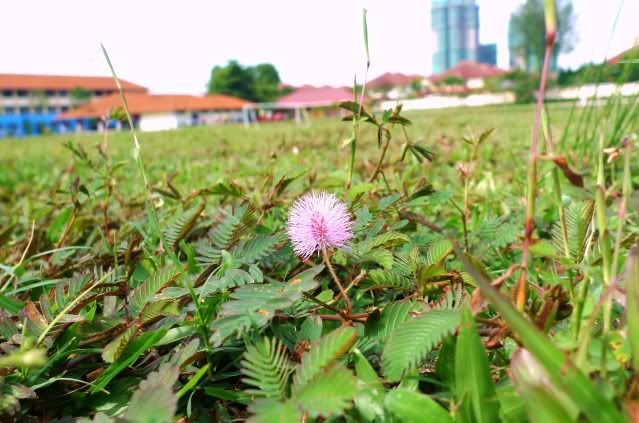 Mimosa ... *pokes*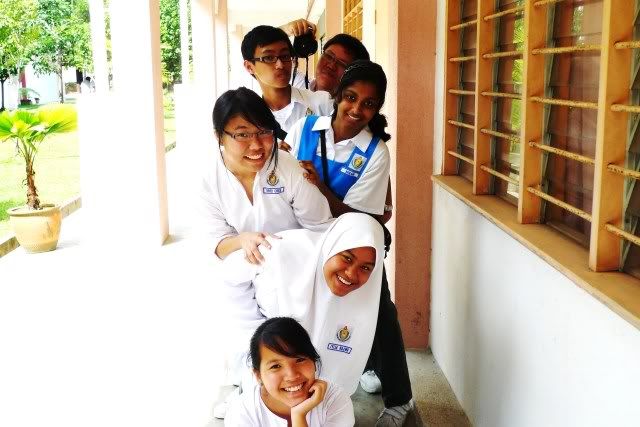 Fooling around the corridor.
Like my ziggy-zag-zag arrangements?
***
Following few pics by Afiq !!! (:
Cuti-cuti Lake SMK BUD (4). lol.
Abi & EuJing
Picturesque.
The snap-happy shutterbugs !
ZOMG WE FOUND FROG EGGS NEAR THE SIDES. :(
Da boss ladeyh.
Tranquility.
Oh, and there was a basketball match going on near the field. (:
Form 4's against Form 5's. Heard the F5s won !
-correct me if im wrong-
And back in class....
Had some chalk doodling fun ! (:
The cupcakes are tagged. (:
I just realized some melt sideways/icing cliff. !
I think it's because I don't like people staring when I draw haha.
-.-
****************
Back to my pics (:
In class , chitter chat chat with Mike & Joshua.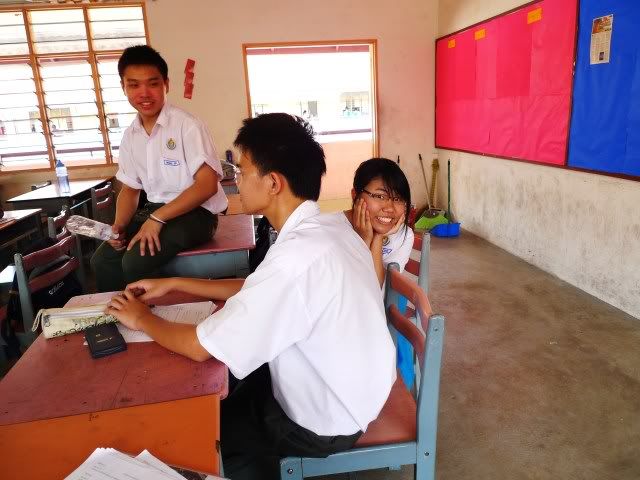 Oh! & Afiq the Explorer !
Gosh . We were planning it and all, then suddenly, this hoard of students came to clean the place. ( Remember it's gotong-royong day. :| )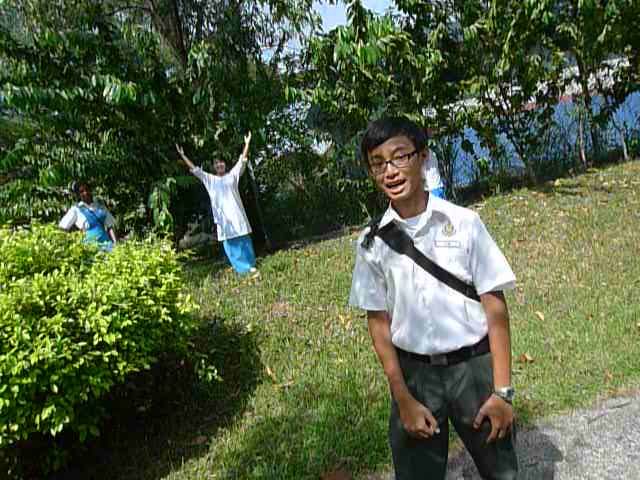 Where's swipey? hehehe.
And my
Chat Traffic Sign
.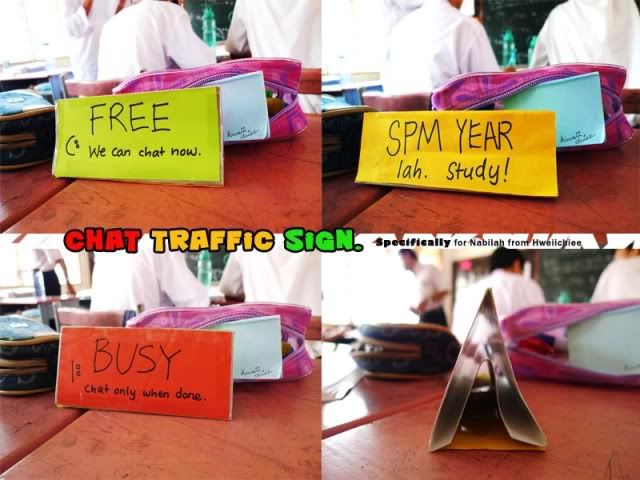 This is the study-stop-chat traffic sign I've created for both of us.
( Me & Nabs )
We are such besties we can't stop chatting. Therefore.!
Class ceiling.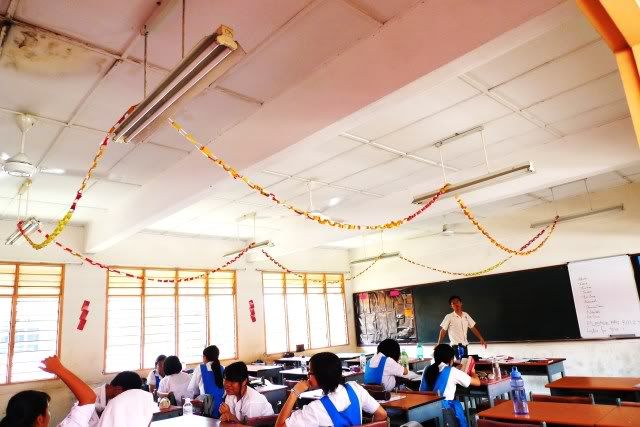 Painstakingly done golden chains,
handmade mostly by Tim Wong, class monitor extraordinaire .
OKAY. So that was my weekend at school haha.
I still haven't blog about so many things !!!
But the schedule's so hectic. Gonna faint.
& Photobucket takes AGES to load.
Further discouragement. :"(
Anyways, that was an update. haha.
Till Lake SMKBUD(4) dries up..
Ciao peeps. xx