Goodbye

Lee Alexander McQueen
"He was a

genius

. What a terrible, tragic waste"
-- designer Katharine Hamnett.



You are amazing.
Never will I forget your
outrageous contributions to the fashion world;
distinct trends that screams you;
& your bravery to design out of the box.
Tribute to Alexander McQueen
~ TongueInChic
I don't get it.
His career was at it's peak.
He was an iconic designer.
Everyone knew him -


THE
Alexander McQueen.
But. He took his own life. :(
Full report
here
.
And another,
A.M. Top 10 Fashion Moments
also by T.i.C
*
R.I.P Alexander McQueen.
You were once seen as a rebel,
talented young designer,
a fashion master,
a couture inspiration ;
and now,
a legend
.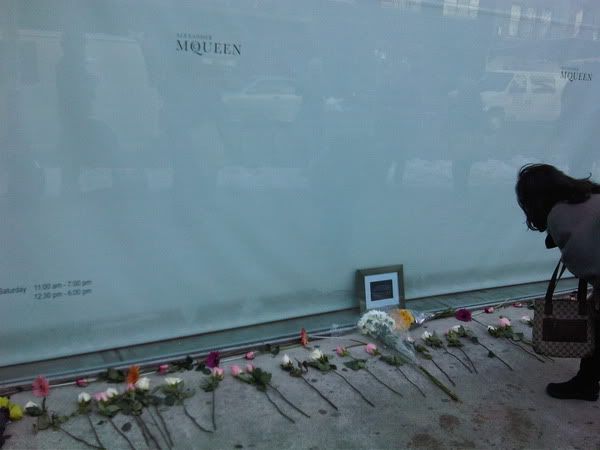 Source - Peter Miszuk
Till I get over that news.
:(