(:
Before I begin......
Vacation in a week !
Maybe We'll visit Monterey beach or something ? But the weather is gonna be dead cold too. Frozen sand is cool. (:
I figured out I'll write the whole what-to-buy when you're in USA thing probably after the trip, when I can load up pictures. I'm all psych up for the trip !
( p.s : The reason why I can blog now is because my lil' bro is now in Rawang for the Triplex Scouts Camp; busy picking off fat leeches off his legs muahaha. )
Anyways, I went to the Cute Pet Fair last Sunday, and there was manyyyy cutie pets. Here are some pics.
***************************
CUTIE PET FAIR 2009
at One Utama Central Park.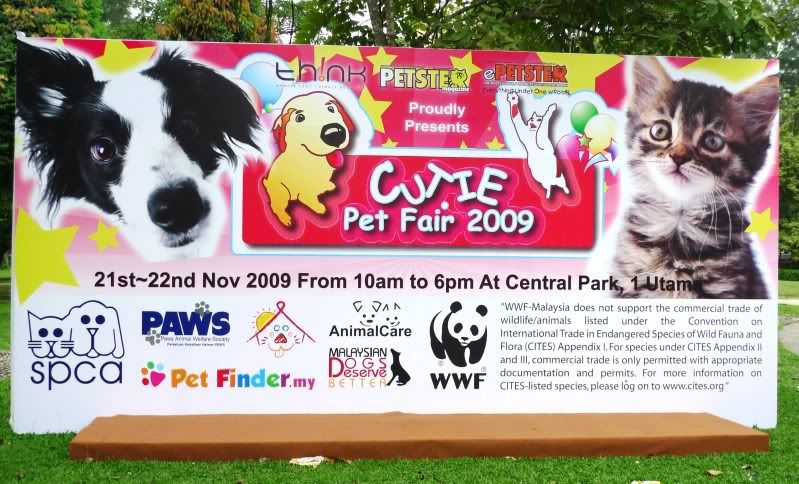 My uncle, Wei Nee, and I dropped by this fair to check out the cute dogs and all the hype there.
We got some dog food freebies too ! (:
But my uncle did not bring the chow chow along... for the safety of others. haha.
Anyways; crazy large pics. Sorry I feel too lazy to resize them.
( Captions under pics as usual. )
Many adoption centres, pet food vendor, grooming centers, and some pet game stalls ( ! ) were set up here. You could even bring your pets to play the games. :D
The prizes were pet food / pet toy. haha
A lot of peeps brought their cute dogs.
It's a cutie Collie. I love collies ! They look so innocent and sweet.
Seeing that usually Collie's are used to round up sheep in barns, they are faithful too.
Sho' cutteee. (: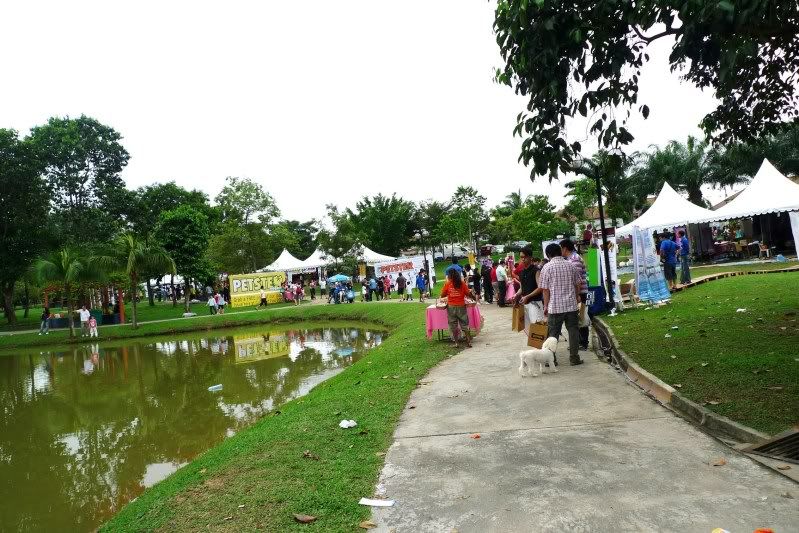 It rained pretty badly. Thank goodness the One Utama authorities took the initiative to place some plastic mats over the floors of the booths. (: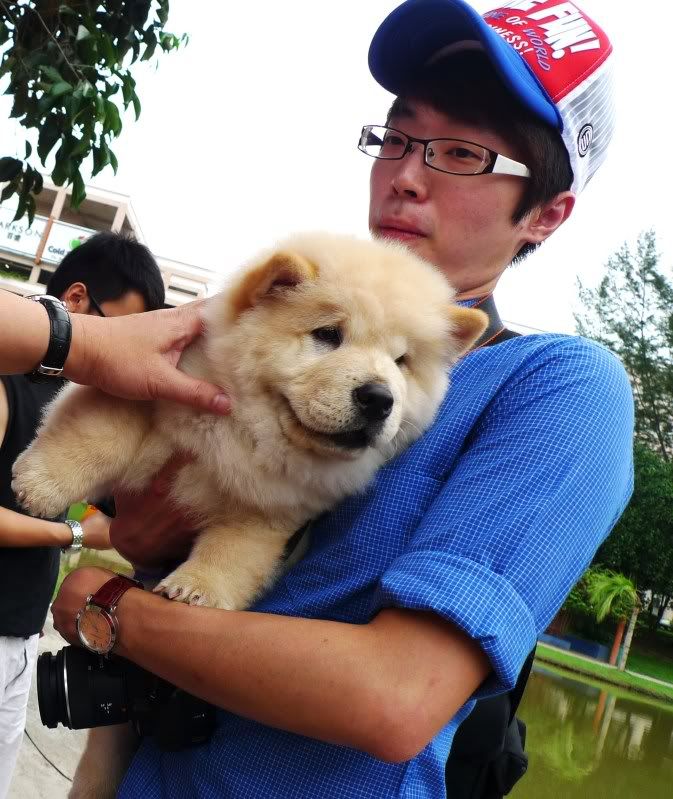 Fellow Chow-chow owner !!
This china dog is definitely one of my favorites ! Because Buffy is a chow-chow too. ( Pics on FB )
(:
The one pictured here is still a young sleepy puppy.
Somebody left tied two St. Bernards there. They were like really, really thirsty.
Luckily a girl bought a bottle of water and filled the water bowl.
They slurped and splashed all over the place.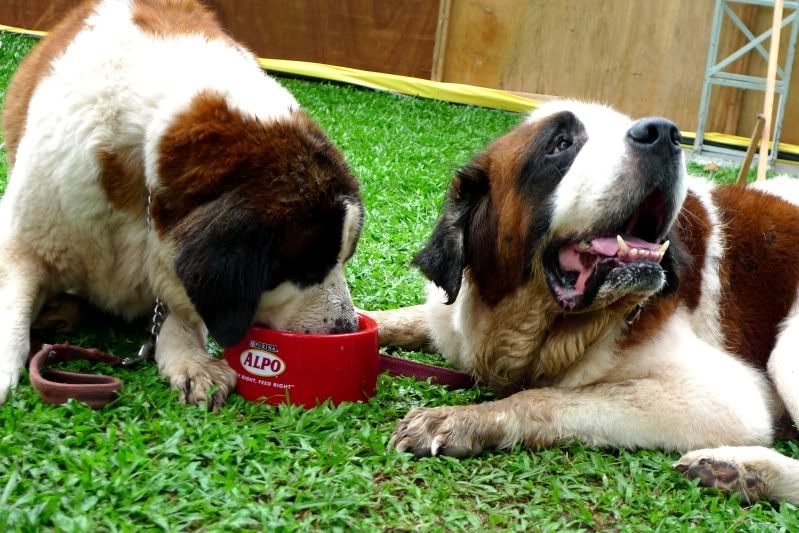 They are cute !
But really slobbery and smelly. haha
:P
"Toy" puppies.
Fit them in your handbag and you've got instant style.
A plus point that both are in matching outfits !
hehe.
ADOHRABLE.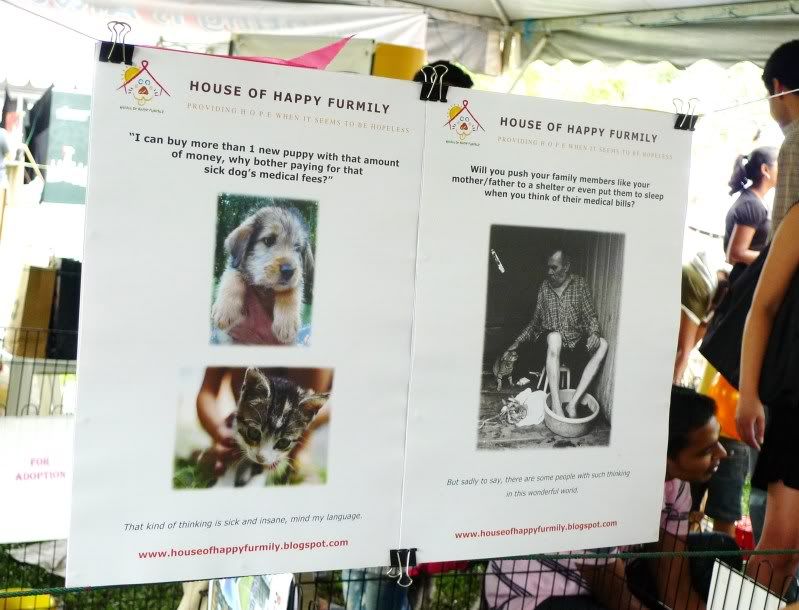 Adoption booths ! Support them. (:
A skinny doggy looking at me with those sad, puppy eyes.
Up for adoption at one of those booths.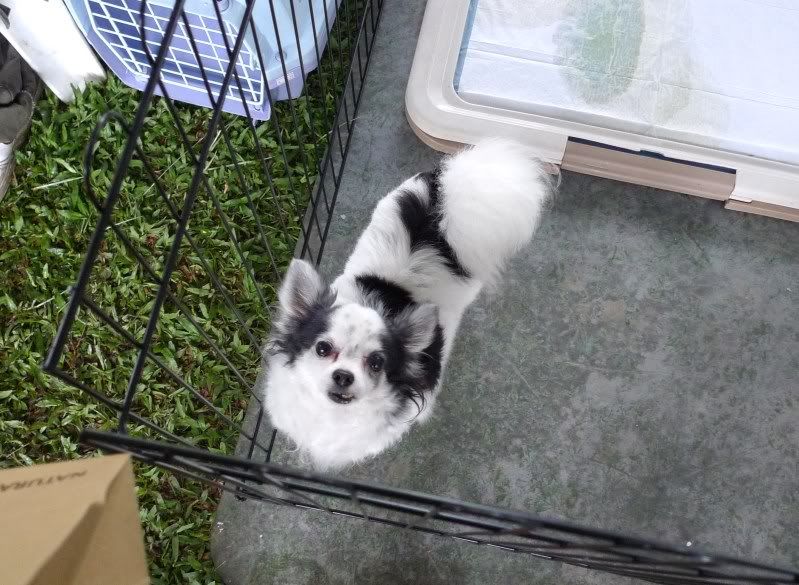 Apparently this fluffy cutie have some eye disease, but she's all better now...
(:
Meowh ! Cats cuddling together.
ZOMG ! It's a
Sharpay
! Related to Chow-Chows !
Look at all those velvety fur folds.
I think they're relly hard to mantain, but seriously cute !
It looks like it can't see with those enormous folds over it's face.
This one is a puppy, I think.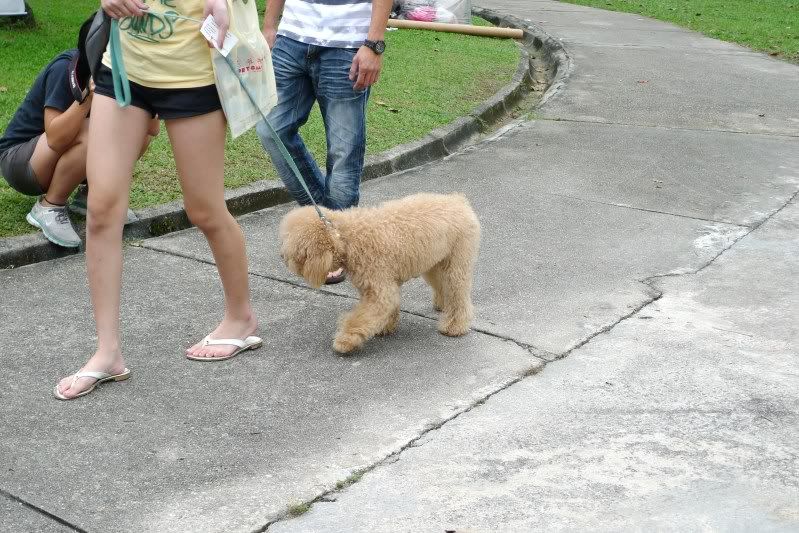 Poodles were everywhere that day. (: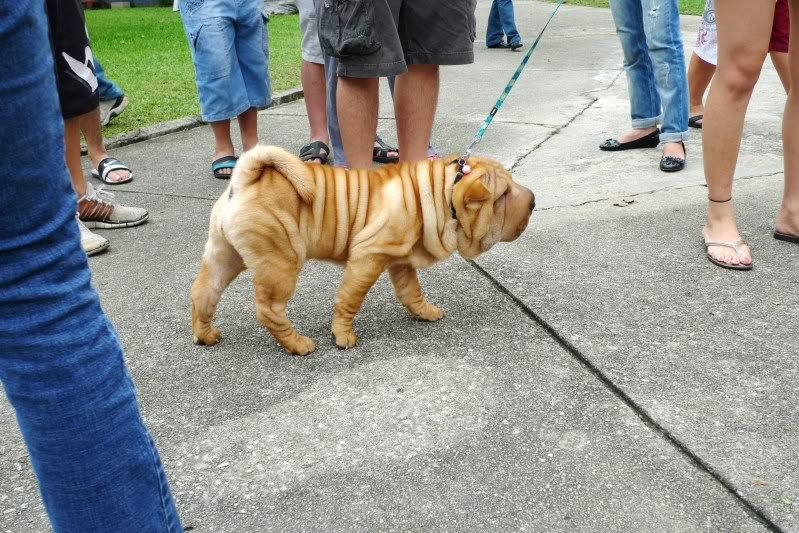 Close-up of the Sharpay.
Everyone was amused with it !
There was this dog who always jumped into the water...
When it comes back up, the owner will ask it to jump in again. ( ! ) ( ? )
Kinda weird the way the owner acted. !
Poor doggy keeps on swimming because the owner asked it to.
It looks cold, poor thing.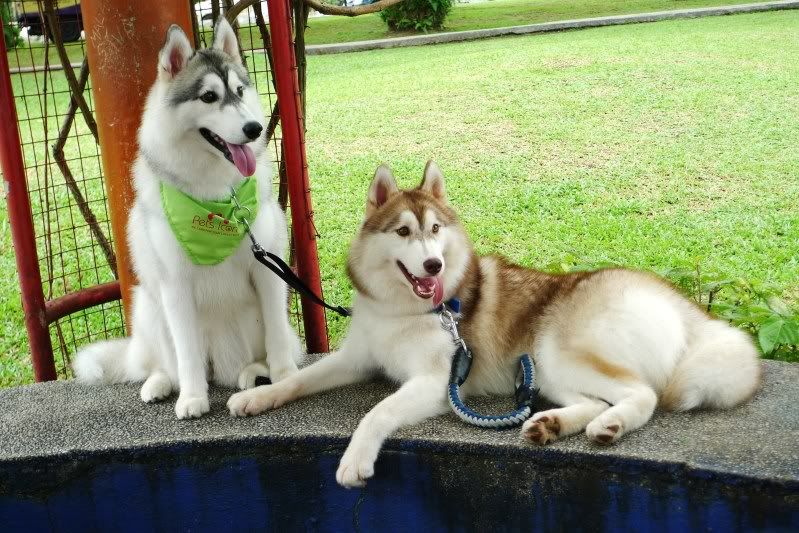 The grooming parlors set up some stalls too. Here, these Husky's are groomed by Pet Icon.
Did I mention how much I love Siberian Husky s?
THEY ARE SO SO SO SO SO SO SO adorable.
So well behaved too.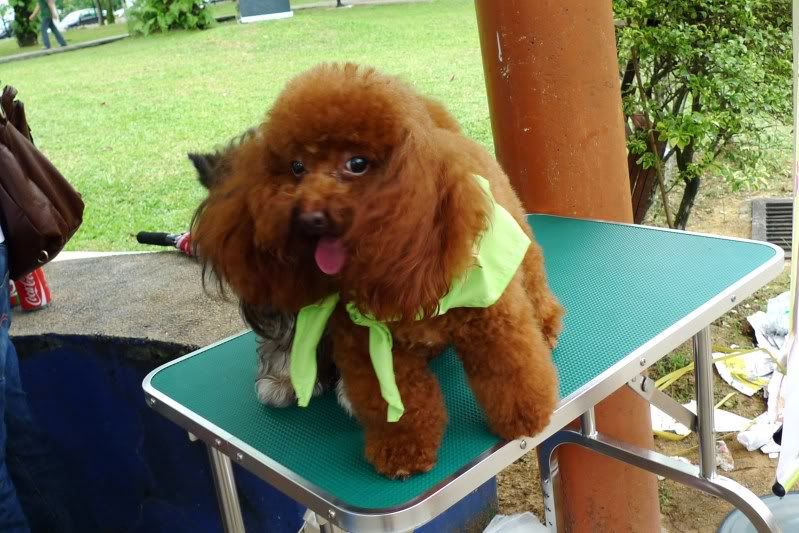 Here's a chocolatey poodle groomed by them. Doesn't it look sho' cheeky ? (: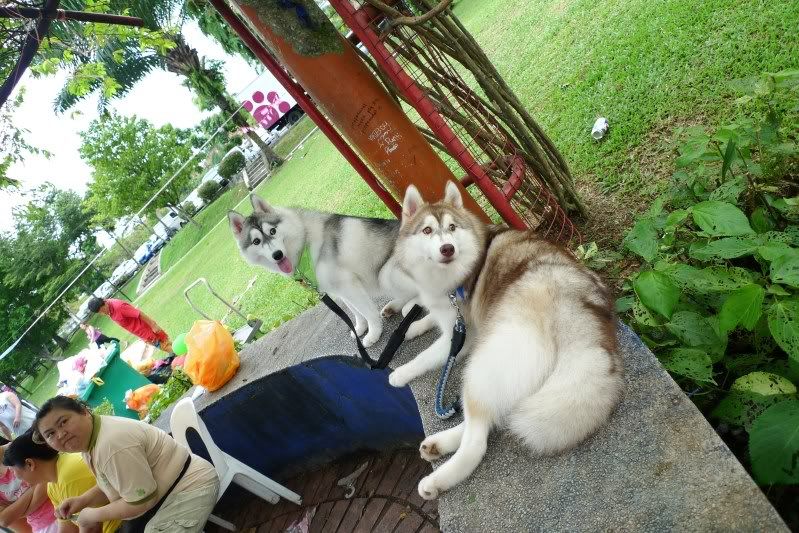 Gorgeous fur !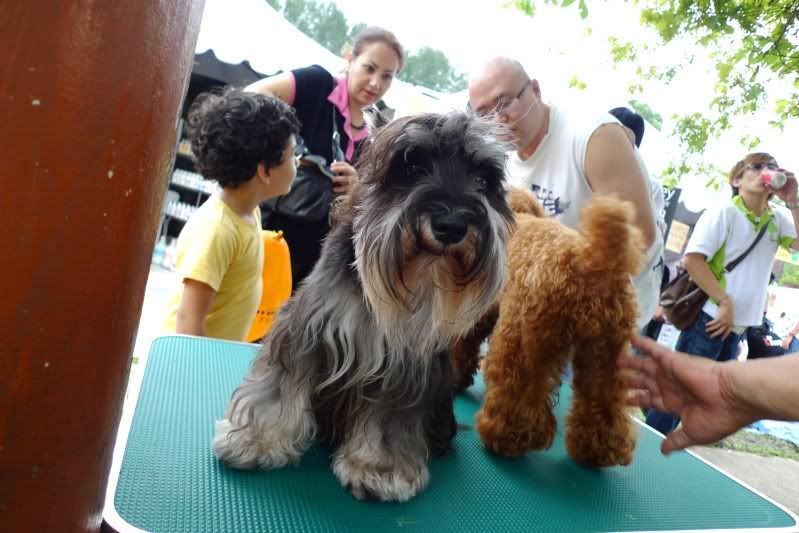 Is this a terrier? Kinda forgotten what's its called. My neighbor have one and it yaps yaps and yaps all day. Something so small can make so much noise! But it's (((((((((: cute.
* Shy *
" I am beautiful "
" Could get used to the attention ! "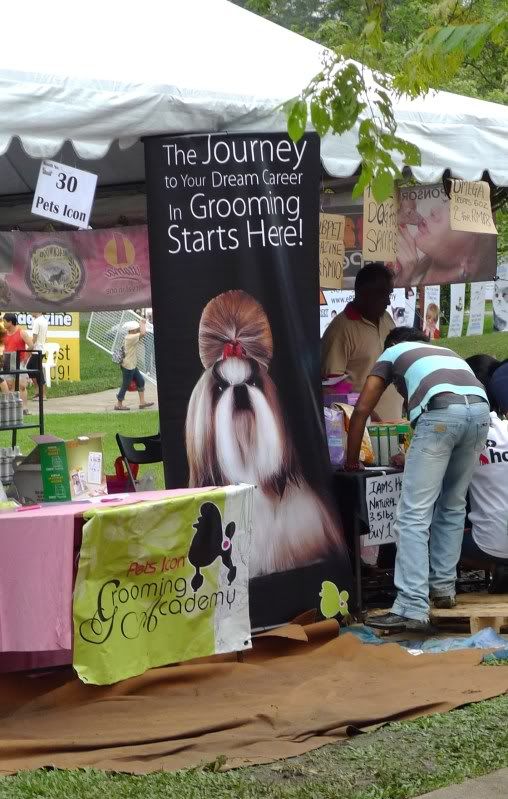 But I want THAT dog ! The one on the banner. !
Look at the luscious long fur.
(:
Okay, that rounds it up for the visit. This was
Day 2
btw, just happened to drop by for a short sight see visit ! (:
Looking forward to more events like this.
One Utama is great at organizing / getting these type of events.
My uncle brought back some dog chew freebies.
It was a fun day out !
Till cute animals take over the world,
toodles.